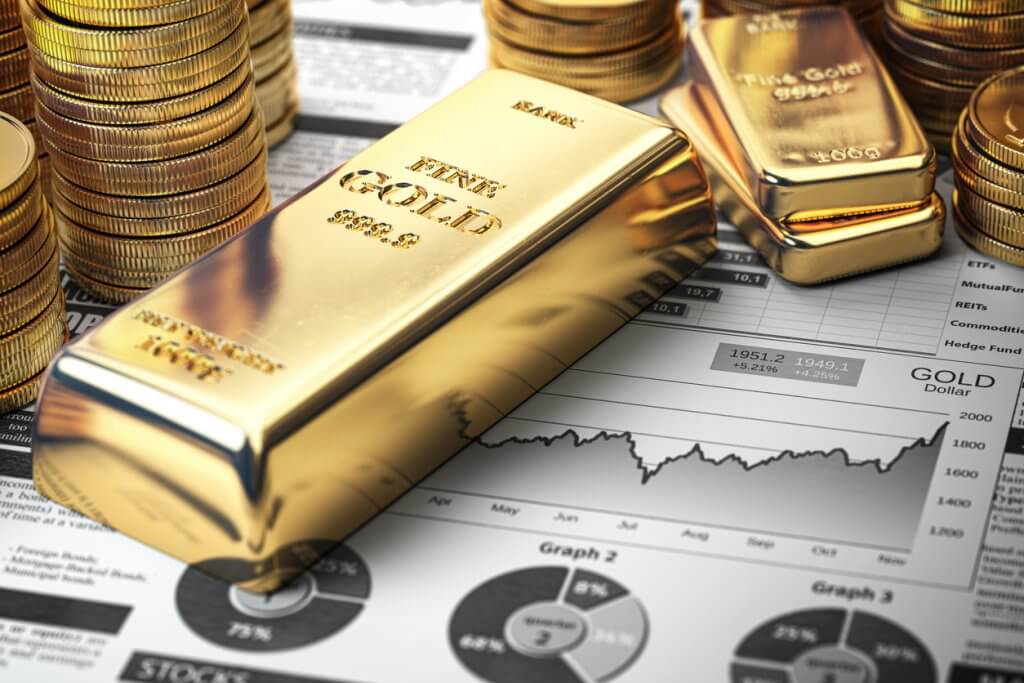 Cobb County, GA – Gold Dealers Near Me
Smyrna Pawn is a reputable gold dealer in Cobb County, ready to help you liquidate your precious metals.
Precious metals dealers are individuals or companies that buy and sell precious metals, such as gold, silver, platinum, and palladium. They may operate through physical storefronts, online platforms or by phone. They often buy precious metals from individuals, collectors, and other dealers, and then resell them to other dealers, investors, or collectors. They typically make a profit by buying the metals at a lower price than they sell them for.
Precious metals dealers can offer a wide range of services, including buying and selling physical precious metals, such as coins, bars, and rounds, as well as providing storage options for precious metals. They can also provide information and advice to clients on various aspects of buying and selling precious metals, including current market prices, trends, and investment strategies.
Smyrna Pawn is a precious metal dealer that buys, sells, and loans against gold, silver, gold coins, collectible coins, platinum bullion, mini sets, rare coins, silver dollars, bullion, and other valuables.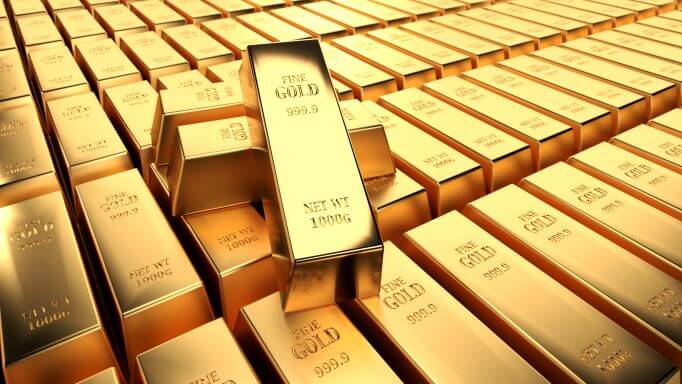 Gold and Silver Bars Around Atlanta GA Can Be Sold and Bought at Smyrna Pawn
All gold bars are gold bullion, but not all gold bullion are gold bars.
They are both 99.5% pure. A gold bar is a rectangular shaped piece of gold that is either cast or poured into a mold. Once it is cooled, it is a solid shape. Gold bars can weigh a few grams to over 400 ounces.
Gold bullion is bought and sold on its weight and purity. Gold bullion include coins, rounds, and wafers.
Gold bars include cast gold bars, minted gold bars, assay gold bars, brand name gold bars, and generic gold bars. Gold coins are mostly made of gold. Governments mint them and typically have a legal ender value. They have a face value and the value of the gold they contain.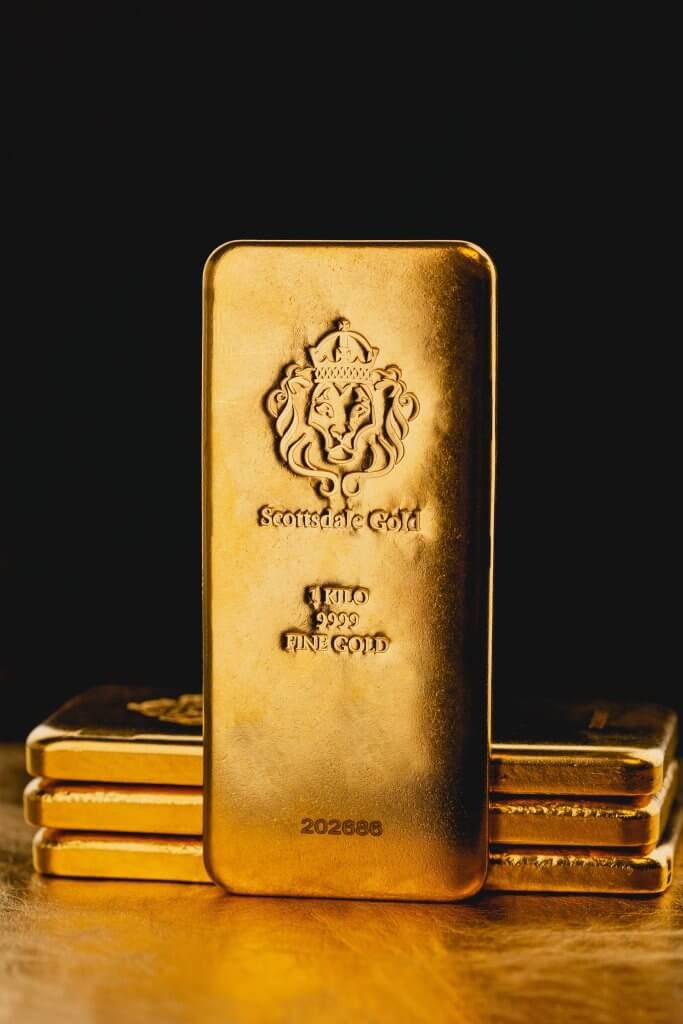 Some examples of gold coins include:
American Gold Eagle: This is a 22-karat gold coin minted by the United States Mint. It is available in various sizes, including 1 oz, 1/2 oz, 1/4 oz, and 1/10 oz.

Canadian Gold Maple Leaf: This is a 24-karat gold coin minted by the Royal Canadian Mint. It is available in various sizes, including 1 oz, 1/2 oz, 1/4 oz, and 1/10 oz.

South African Gold Krugerrand: This is a 22-karat gold coin minted by the South African Mint. It was the first gold coin to contain 1 oz of gold, and is available in a 1 oz size only.

Chinese Gold Panda: This is a 22-karat gold coin minted by the People's Bank of China. It is available in various sizes, including 1 oz, 1/2 oz, 1/4 oz, and 1/10 oz.

Austrian Gold Philharmonic: This is a .9999 fine gold coin minted by the Austrian Mint, it is available in 1 oz size only.
Smyrna Pawn accepts gold and silver coins and buys or pawns them. They also have an inventory of gold coins available for purchase.
Coin buyers can also visit Smyrna Pawn if they want to sell rare coins or buy them. Coin collectors can work with the pawnbrokers to liquidate their coin collections. The shop buys and sells gold and silver bullion, silver dollars, proof and mint sets, key and semi key collector coins when they are available in their inventory.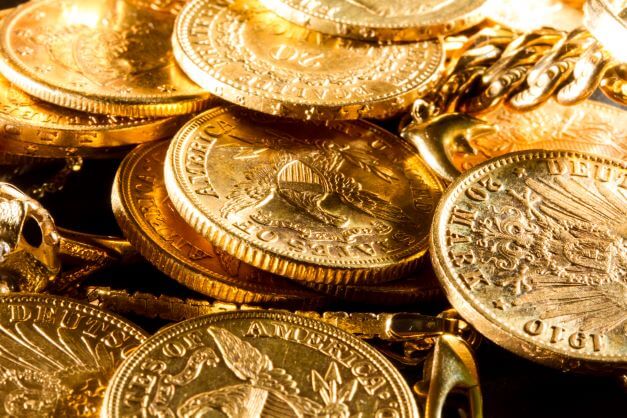 The American Numismatic Association
The American Numismatic Association (ANA) is a professional organization for people who collect, study, or are interested in coins, paper money, tokens, and other forms of currency. The organization was founded in 1891 and is based in Colorado Springs, Colorado. The ANA serves as a resource for collectors and enthusiasts, offering educational programs, publications, and events, as well as providing a forum for the exchange of information and ideas about numismatics.
Coin collectors use the American Numismatic Association (ANA) for grading coins, because the organization is widely recognized as a leading authority in the field of numismatics. The ANA has a team of experts trained to grade coins according to internationally recognized standards.
Expertise: ANA graders have extensive knowledge and experience in numismatics, and can accurately and consistently grade coins based on their condition and rarity.

Consistency: The ANA uses a standardized grading system, which ensures that coins are graded consistently and objectively across the board.

Trustworthy: The ANA is a non-profit organization, and its graders are not financially incentivized to grade coins favorably, which makes the grading more objective and trustworthy.

Recognition: ANA grading is widely recognized and respected in the numismatic community, and coins graded by the ANA are considered of high quality.

Preservation: Grading helps preserve the coin by encapsulating it in a protective holder and providing a detailed description of the coin's condition and characteristics.

Value: Grading can have a significant impact on the value of a coin, and coins that are graded by the ANA are often considered more valuable.
By using the ANA for grading coins, collectors can ensure their coins are accurately and consistently graded, which can help protect their value and ensure they are properly preserved.
When Smyrna Pawn tests and appraises a gold or silver coin, they research the precious metal value based on the purity and weight of the coin, and the numismatic grade and value of the coin. They will make a fair offer based current market value.

Sometimes people inherit coins as part of an estate. The estate may have both coins and estate jewelry, so that the heir of the estate may not have a sentimental attachment. If the person wants to liquidate the estate, Smyrna Pawn can help. They will test and appraise coins, gold, gold jewelry, silver, or other valuables, and buy them outright. They will also consider fine jewelry and designer watches.
As gold dealers and silver dealers close to the most populous city, Atlanta, GA, Smyrna Pawn in Cobb County is only 10 minutes northwest. It is a place where people can find a bullion dealer who knows how to get you the most money for your valuables.
As a family owned company, Smyrna Pawn has been one of Georgia's oldest and most trusted family pawn shops in Cobb County. They have been happily serving the public since 1977. Their success is based on our approach to customer service. They treat their customers the way they like to be treated ourselves; like family, not another number.
Stop by and visit them today.