Adorning your wrist with a piece of luxury watchmaking art is an experience that symbolizes prestige, quality craftsmanship and highest level of exclusivity. Watches have long been treasured for their unique designs and precise execution. What truly makes them so sought after? In this post, we'll look at the skill of creating timepieces, esteemed brands, famous models available in terms of materials used to construct them, and pre-owned luxury watches' availability as well as how these factors all shape the future outlook on this beguiling industry.
Short Summary
Explore the world of luxury watches, renowned for their superior craftsmanship and classic designs.

Invest in pre-owned luxury watches with consideration to authenticity and condition from trusted retailers like Smyrna Pawn.

Luxury watches offer a unique blend of fashion, fine jewelry, precision engineering & sustainability initiatives for both men & women.
Exploring the World of Luxury Watches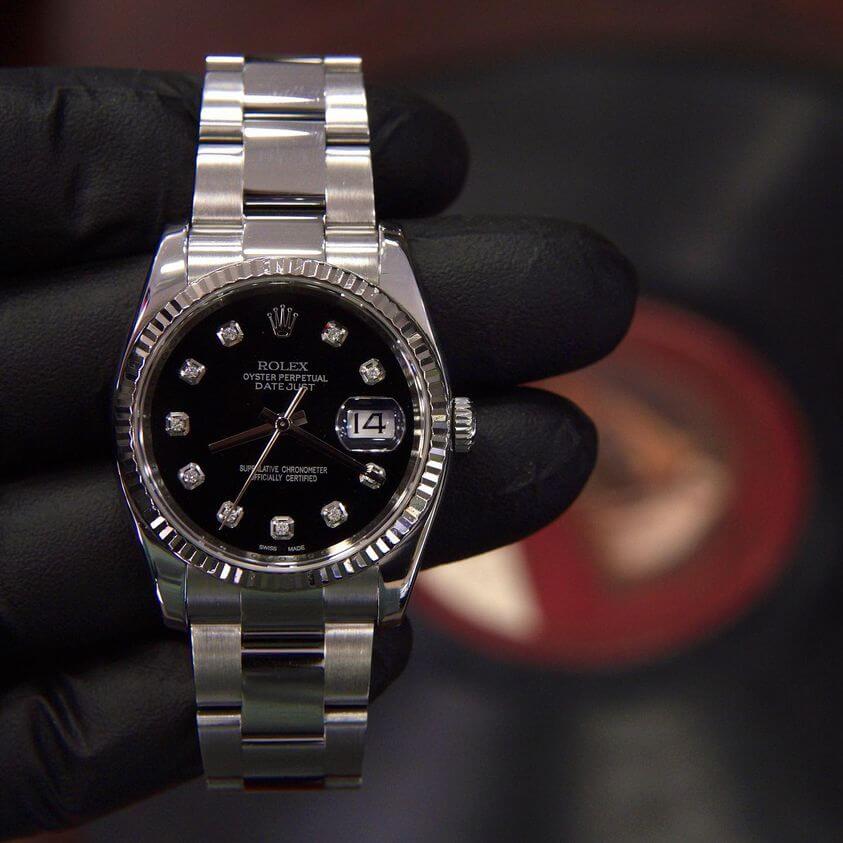 Watches crafted with luxurious materials such as white gold, along with classic designs, have allowed iconic brands like Rolex and Patek Philippe to become renowned for their exceptional watchmaking. Creating a luxury timepiece requires engineering talent, design expertise, metalworking abilities and an in-depth knowledge of the history of this art form. The pieces created are not only stylish, but many models are also water resistant, suitable for various activities both outdoors and indoors. Luxury watches exemplify exquisite craftsmanship that goes beyond telling time. They stand out as genuine works of art.
The Art of Watchmaking
The craft of watchmaking is a complicated art that requires high levels of skill and technical expertise to fashion exquisite timepieces. Among its notable contributors in recent years are John Arnold, who gave the modern definition of "chronometer", constructing extraordinary mechanical watches with movements made in-house decorated meticulously — an idea conceived from his marine chronometers commissioned by the British navy – and Pierre Jaquet-Droz, who pioneered advances in automatons (the earliest form of computers). At present day, these legendary creators' masterworks can be seen on display at such places as Musee d'Art et d'Histoire Neuchâtelin Switzerland: behold their historically famous Writer, Musician, and Draughtsman creations still running!
Iconic Luxury Watch Brands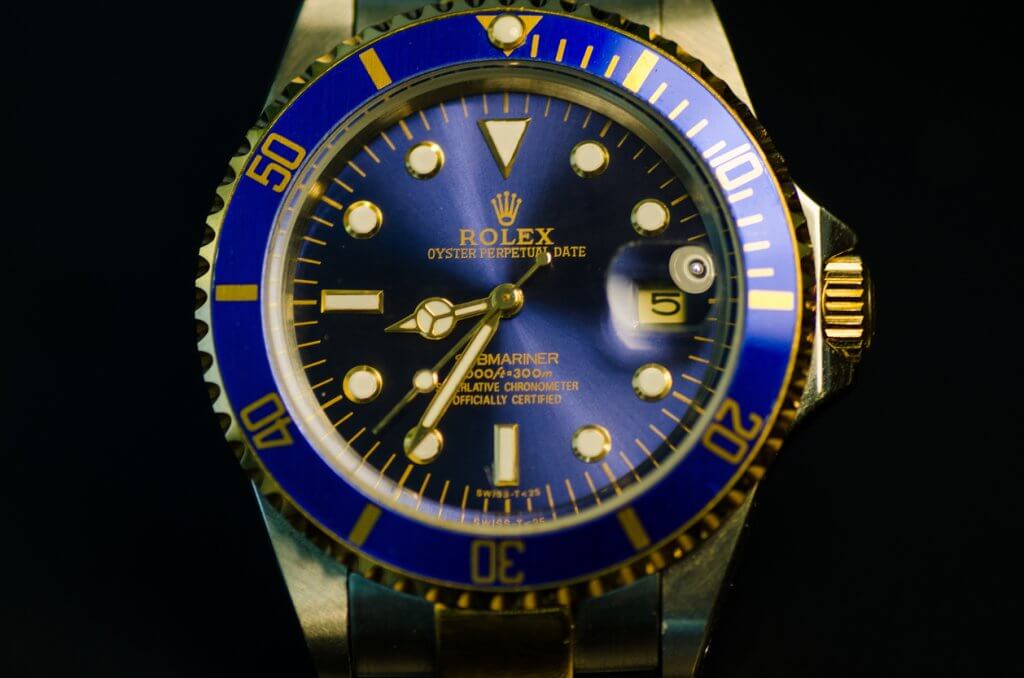 The realm of luxury watches is home to several famed brands, each with its own legacy and individuality. In this domain, Rolex stands out as a prime example. Founded by Hans Wilsdorf in London in 1905, before being based in Switzerland since 1919. Aiming for wristwatches that were reliable tools rather than mere jewelry pieces, the Day-Date was one of their creations, which showed both date and day on the timepiece's faceplate.
Other notable marques include Omega with the iconic Speedmaster Professional, also called "Moonwatch", plus Vacheron Constantin, considered among the oldest watchmakers, established in 1755.
Timeless Classics: Popular Luxury Watch Models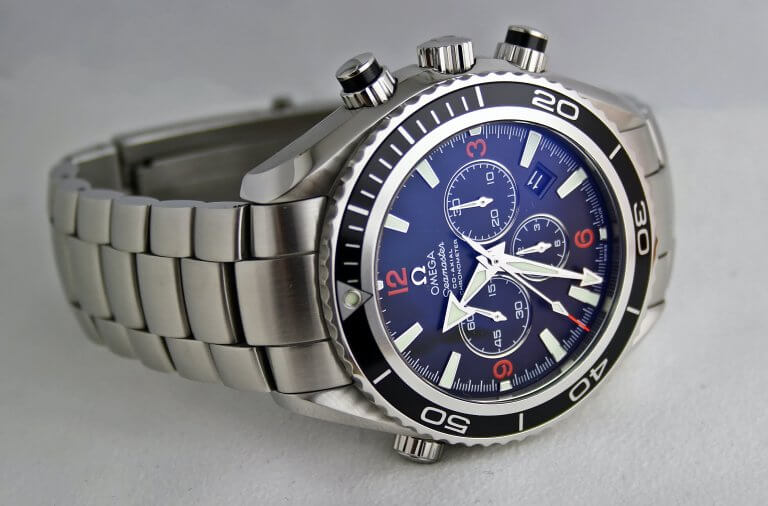 In the realm of luxury watches, pieces that stay timeless and appreciated despite changing times are considered classic. These include sports watch designs intended for adventurers, sophisticated dress timepieces suitable for formal settings, all boasting style and practicality. Designed to be fashionable even over years, these premium watches will remain relevant no matter what society or fashion brings in the future.
Sports Watches for the Modern Adventurer
When it comes to modern sporty style and functionality, watches from brands such as Rolex, Omega and TAG Heuer offer a range of products that cater for any lifestyle. The watch designs are engineered with features including water resistance, shock-proof materials, and chronograph functions, making them an ideal choice for the adventurer in you.
Rolex set industry standards by producing their first waterproof wristwatch, The Oyster, back in 1926, which allowed development within this area over time. They have also created iconic pieces like the Explorer, Submariner and Cosmograph Daytona – all tool watches developed during the 1950s era. They solidify why Rolex is one of the leading watch makers today.
Elegant Dress Watches for Formal Occasions
From Jaeger-LeCoultre, Vacheron Constantin and A. Lange & Co. Söhne come timeless dress watches that are perfect to go with formal attire. Crafted from metals like gold or silver, they can boast of details such as moon phase indicators, tourbillons and power reserve functions. Noteworthy models include the classic Cartier Tank watch, Universal Genève Polerouter design, and Rolex's iconic Day-Date representation, which has become a hallmark for great style and quality when it comes to day dates out.
Materials and Craftsmanship in Luxury Watches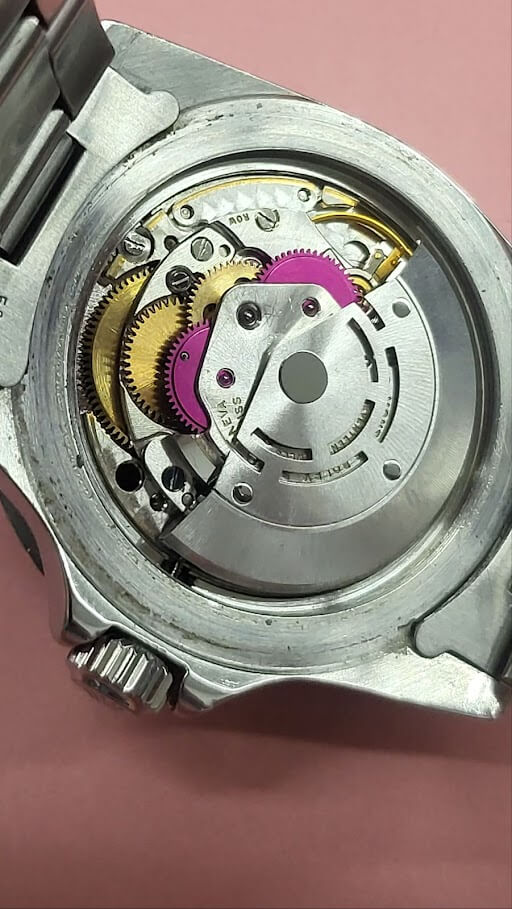 Luxury watches can be crafted from various materials, like precious metals, gemstones and modern technological techniques. All these elements not only add to the stylish look, but also ensure their robustness and efficient performance.
In this part, we will go deeper into uncovering what gives luxurious timepieces such exceptional qualities. From examining the raw materials used in construction right through to studying methods employed to create them by skilled artisans, let's find out exactly why luxury watches are so special!
Precious Metals and Gemstones
Luxury watchmaking often incorporates gold, platinum, and diamonds for a more refined aesthetic to the timepieces. As well as visual appeal, these valuable materials also bolster their durability by mitigating wear-and-tear damage over extended use. Take Rolex's two-tone titanium 'Rolesor' watches – marrying stainless steel with alluring golden accents – which exemplifies this trend in high end watchmaking perfectly.
Innovative Materials and Techniques
In the realm of luxury watches, some manufacturers are incorporating new materials and technologies to improve their designs. One example is Rolex's Cerachrom, which not only provides impeccable execution in dual-color bezels, but also maintains its color hue over time. Carbon fiber and silicon components have also been used, so they can guarantee accuracy and reliability for these high end pieces.
Investing in Pre-Owned Luxury Watches
Shopping for pre-owned luxury watches can be an incredibly smart decision, due to the cost-saving benefits compared to buying new. Before making a purchase, it is vital that one assesses the watch's authenticity and condition first. In this article, we will provide guidance on how to invest in second-hand luxury watches, while highlighting the advantages of shopping with Smyrna Pawn.
When looking into getting a previously used timepiece, authentication should take priority over all else – as trusted retailers are more likely to be reliable, but also certified sellers when giving warranties or guarantees they back up their product quality 100%.
By choosing outlets like Smyrna Pawn, you know your investment decisions are secure. Safeguarding against any risks associated with counterfeit purchases, which could lead to costly problems. Down track in regards to maintenance & repairs if necessary.
Authentication and Condition
Authenticating pre-owned luxury watches is vital to guarantee the item is genuine and not counterfeit. Examining its condition also helps determine if it has a reputable past and status, which involves looking for scratches, dents, discoloration or making sure all functions are functioning properly. To confirm these aspects of a watch's quality, one must inspect it carefully for wear, as well as luxuriate in any other details pertinent to owning such an exquisite timepiece.
Trusted Retailers and Marketplaces
When it comes to purchasing pre-owned luxury watches, shoppers can trust retailers like Bob's Watches, Chrono24 and Watchfinder, who provide a secure shopping and shipping experience for customers looking for quality products. Shopping with any of these sources will ensure you get the same level of service as buying from new watch vendors.
Smyrna Pawn for Pre-Owned Luxury Watches

Smyrna Pawn provides customers with access to a wide range of pre-owned luxury watches, such as the much desired GMT Master. The shop's staff is highly knowledgeable in these types of timepieces and can assist you when looking for one that meets your requirements. Shopping at Smyrna Pawn ensures secure transactions, satisfying experiences, and don't forget to bring your bag! So come on down and explore their selection of upscale watches today – you won't regret it!
Luxury Watches as Fashion and Fine Jewelry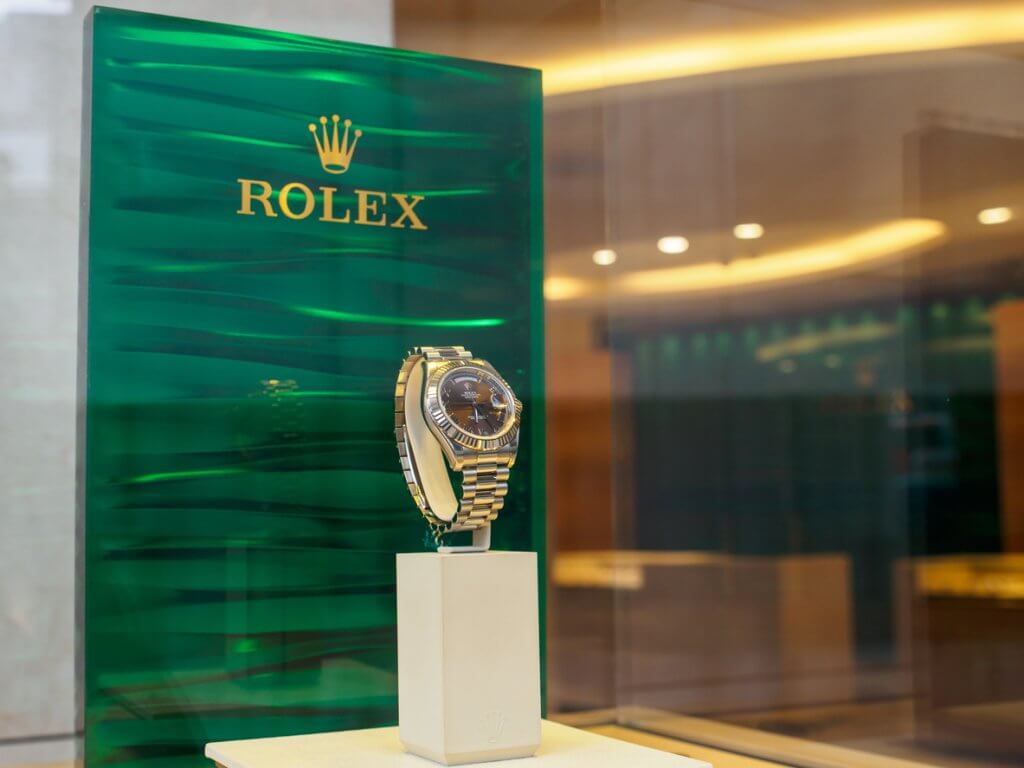 When it comes to expressing personal style and taste, luxury watches are the ideal accessory for both men and women. There are a vast selection of designs available in different materials suited perfectly to everyone's preferences.
This feature article will present an overview of the world of jewelry, encompassing fashion pieces, as well as luxurious high-end options for ladies and gents alike. From classic timepieces made with quality craftsmanship that offer sophisticated appeal, to cutting edge trends, all types can be found within this realm when it comes to choosing distinctive looks suited just right for you!
Women's Luxury Watches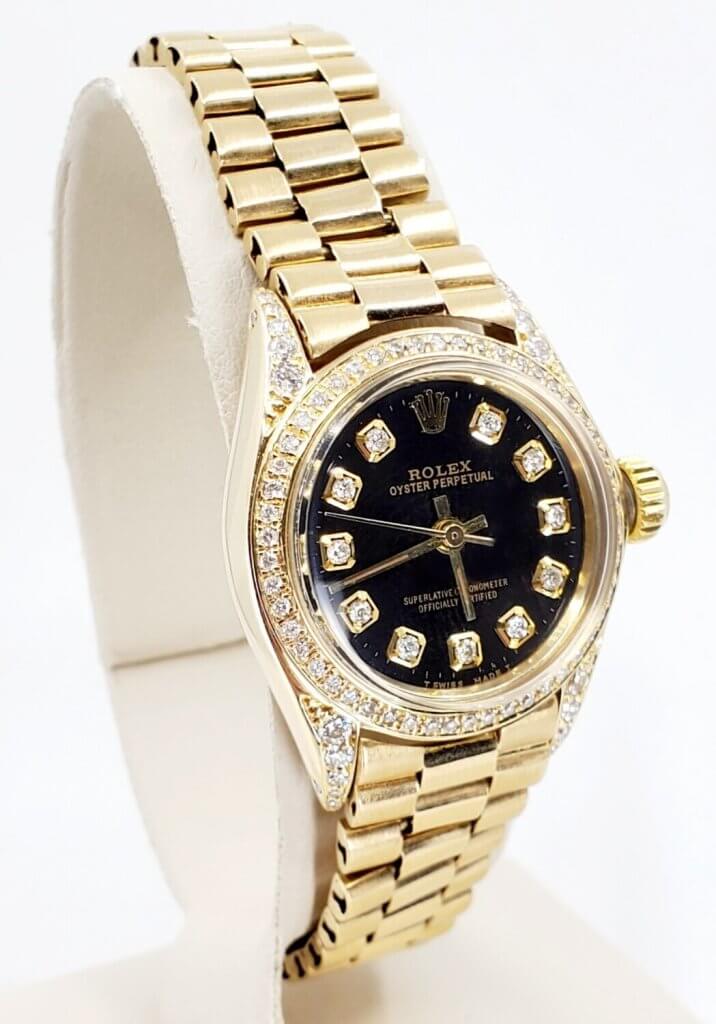 Women's luxury watches offer something for everyone, from classic and modern styles to a range of sizes and colors. Brands like Cartier, Chopard, and Bvlgari are renowned for their high quality timepieces that combine sophisticated elegance with timeless style.
A beautiful watch can complete an outfit. Depending on your taste, there is something perfect out there – whether it's the chic classiness of a Tank by Cartier or the vibrancy offered up by one of Bvlgari's Serpenti models in rose gold. With such a diverse selection available, you're sure to find exactly what suits you best!
From round designs right through rectangular shapes, silver hues to bolder pieces – choose between small delicate touches all the way to large statement-making items – these amazing watches demonstrate only sophistication, as well as sartorial finesse whatever look they are paired with.
Men's Luxury Watches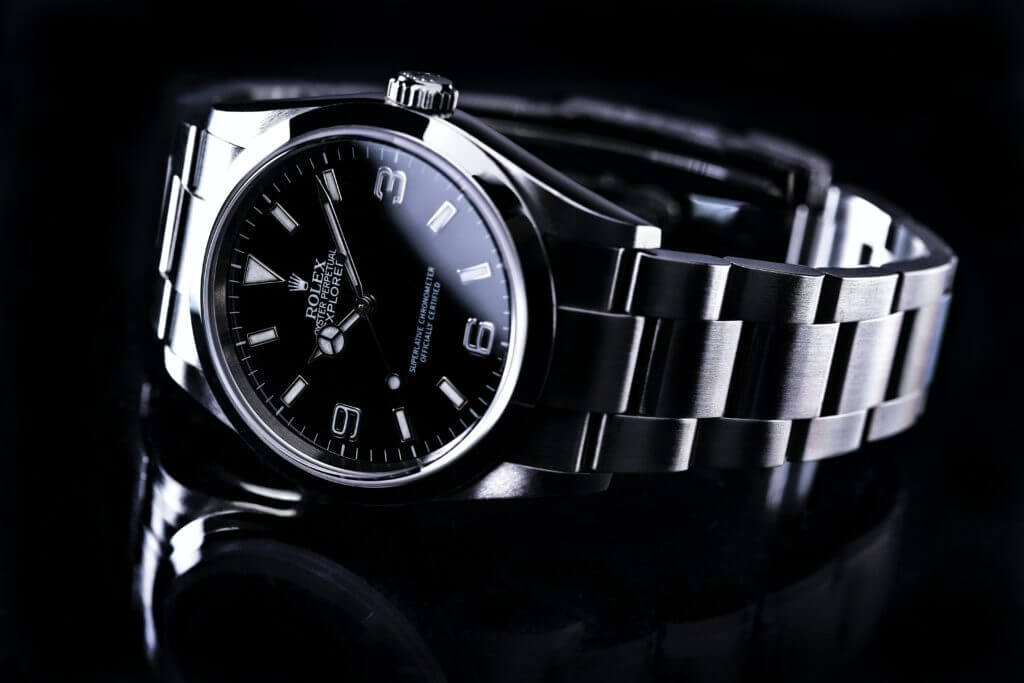 High-end watches from top brands like Hublot, IWC, and Panerai combine both fashion appeal and precision. Timepieces are available to suit all tastes. Ranging from the bold adventurer look to something more refined for business purposes.
If you're looking for something sophisticated, such as an IWC Portuguese, or perhaps want a sportier option with a Big Bang by Hublot, luxury timepieces can offer just that – presenting men's fashion accessories that work equally well whatever the situation may be.
The Future of Luxury Watches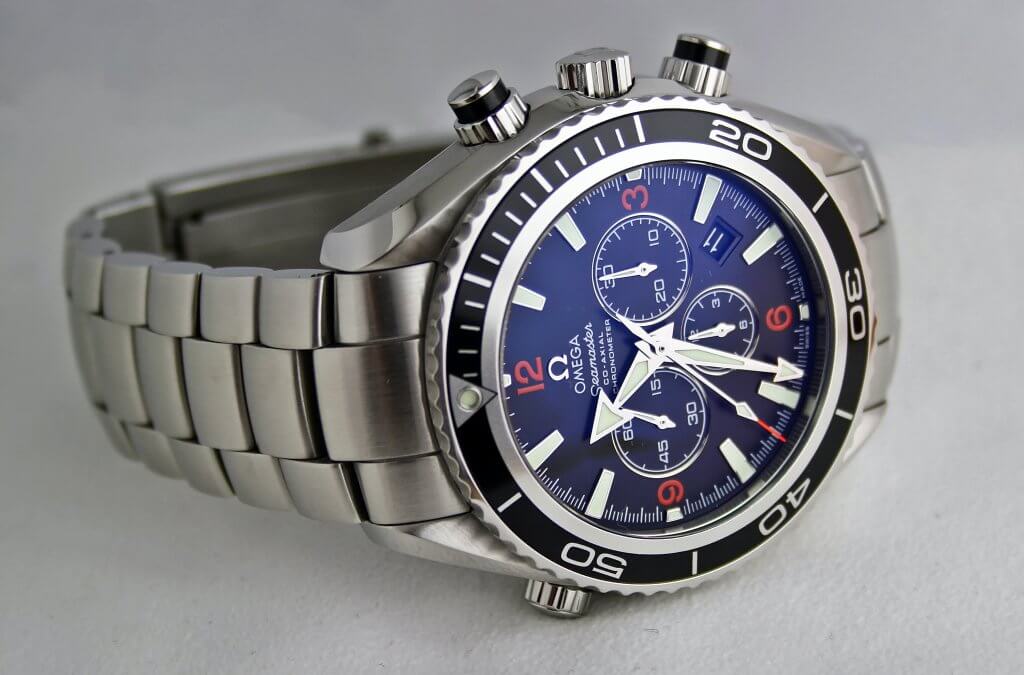 In the world of luxury watches, new and advanced technologies are emerging, which will bring about an exciting future for this industry. New materials, such as solar-powered mechanisms and features with augmented reality, promise to transform watchmaking into something remarkable. Sustainability is becoming increasingly important in production practices – utilizing renewable energy sources along with recycled components for producing these timeless timepieces.
No matter what happens within the realm of high end watches, its undeniable charm will remain intact through it all.
Summary
The world of luxury watches is a captivating place filled with beautiful craftsmanship, stylishness and sophistication. Investing in pre-owned luxury timepieces not only provides many advantages, but also serves as an expression of fashion and fine jewelry. As the watchmaking industry continues to grow, it's evident that owning one of these collectibles reflects prestige and class.
For those looking to shop for their perfect piece (whether experienced or beginner buyers), there are plenty out there waiting to become part of your life story! Discovering the right kind which resonates with you personally will make all the difference. Taking into account its style, design features or materials can be helpful when making this choice!
Frequently Asked Questions
Are luxury watches getting cheaper?
The sale prices of luxury watches from top brands such as Rolex, Patek Philippe and Audemars Piguet have seen declines over the past year and a half. According to a Morgan Stanley report, the Subdial50 index, which tracks pre-owned luxury watch prices, is down 18% in the past 12 months and 11% in the past 24 months.
Thus, luxury watches are getting cheaper.
What is the best selling luxury watch brand?
The watch brand of luxury, Rolex, is the leading name in its field and holds top spots among others across the world. It has consistently been recognized as one of the most sought after watches available.
What does the cheapest Rolex cost?
The cheapest Rolex is the Oyster Perpetual range, starting at around $5,000 for a new model or potentially cheaper for a pre-owned watch.
Women's versions cost $5,300 MSRP, while men's are priced slightly higher at $5,800 MSRP.
Why Rolex is so expensive?
The luxuriousness of Rolex watches is undeniable, and this explains why they are so expensive. High labor costs in Switzerland, tiny parts with a low success rate during production, and the scarcity of these timepieces all contribute to their exclusivity. Their unparalleled quality reflects through its price tag due to meticulous craftsmanship that goes into making them. Limited production. Limited production. Adds to contributing factors for driving up demand, despite fewer quantities being available. As such, it's no wonder that Rolex remains highly coveted by many seeking exquisite luxury pieces like theirs.
What makes luxury watches so special?
High-end watches are created with luxurious design, craftsmanship and accuracy to bring forth remarkable pieces of fashion jewelry that radiate magnificence and perfection. These exceptional timepieces combine all the above elements to form elegant creations of absolute distinction.