Imagine this: you're walking down the bustling streets of Milan, surrounded by high-end fashion stores and impeccably dressed individuals. You catch a glimpse of a stunning Gucci bag in the storefront window and can't resist the temptation to go inside. You run your fingers over the smooth leather and admire the intricate details, dreaming of the day you can add this luxurious accessory to your collection.
Now, fast forward a few months, and that same Gucci bag that once brought you so much joy is now gathering dust in the back of your closet. Maybe you're ready to upgrade to a newer model, or perhaps it's just not your style anymore. Whatever the reason, you're left wondering how to get the best price for your beloved Gucci bag.
Fear not, fashion-forward friend! In this blog, we'll guide you through the process of selling your used Gucci bag and getting the most value out of it. From researching its value and cleaning it up, to choosing the right platform and writing a compelling listing, we'll equip you with all the tips and tricks you need to sell your Gucci bag like a pro. So, let's dive in!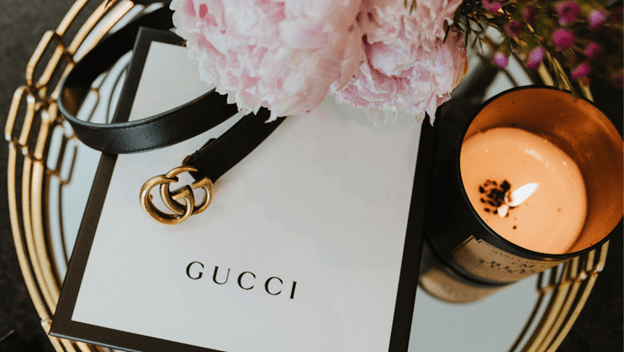 Research the Value of Your Gucci Bag
Before selling your used Gucci bag, it's important to determine its value. You can start by researching the current market value of similar Gucci bags that are new or pre-owned. You can do this by checking online marketplaces like eBay, Vestiaire Collective, The RealReal, and Poshmark, and seeing what similar bags are selling for.
You can also use online appraisal tools such as Baghunter, Yoogi's Closet, and Fashionphile to get an estimate of your bag's value. Keep in mind that the condition of your bag will play a big role in its value. If your bag is in excellent condition, you can expect to get a higher price than if it's in poor condition.
Clean and Repair Your Gucci Bag
Once you have determined the value of your Gucci bag, you should clean and repair it before selling it. This will not only increase its value, but also make it more attractive to potential buyers.
Start by wiping down the bag with a soft cloth to remove any dust or dirt. If there are any stains, you can try cleaning them with a mild soap and water solution. Be sure to test the solution on a small, inconspicuous area first to ensure it doesn't damage the leather.
If your bag has any scratches or scuffs, you can try using a leather conditioner to hide them. Be sure to use a conditioner specifically designed for Gucci bags, and follow the instructions carefully.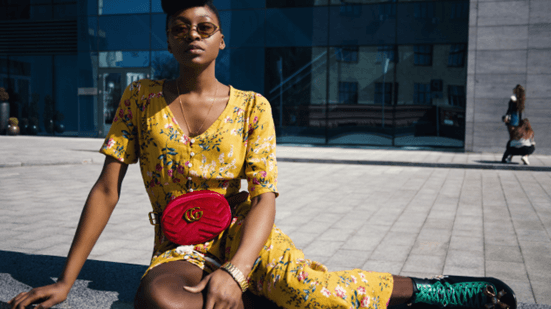 Choose the Right Platform to Sell Your Gucci Bag
Once your Gucci bag is cleaned and repaired, it's time to choose the right platform to sell it on. There are several online marketplaces and consignment shops that specialize in selling pre-owned luxury items.
Vestiaire Collective and The RealReal are two popular online marketplaces that specialize in luxury goods. They offer authentication services to ensure that all items sold on their platform are authentic, and they take a commission on the sale price.
Poshmark is another popular online marketplace that allows individuals to sell their pre-owned luxury items directly to buyers. Poshmark takes a flat fee of $2.95 for sales under $15 and a 20% commission on sales over $15.
If you prefer to sell your Gucci bag in-person, there are several consignment shops that specialize in luxury goods. Some of the most popular consignment shops include Fashionphile, Yoogi's Closet, and The RealReal.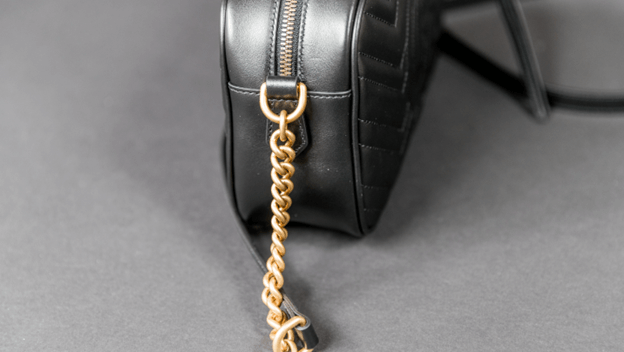 Write a Compelling Listing for Your Gucci Bag
To sell your Gucci bag quickly and at a good price, you need to create a compelling listing that will attract potential buyers. Your listing should include high-quality photos of your bag from different angles, as well as a detailed description of its condition, features, and any accessories that come with it.
Be sure to highlight any special features of your bag, such as its unique color or hardware, and provide as much information as possible to help potential buyers make an informed decision.
Price Your Bag Competitively
When it comes to pricing your Gucci bag, there are a few things to keep in mind. First, you want to research the current market value of your bag to ensure that you're pricing it competitively. You can check websites like eBay, Vestiaire Collective, or The RealReal to see how much similar Gucci bags are selling for.
It's important to note that the condition of your bag will also affect its value. A well-maintained bag will fetch a higher price than one with visible signs of wear and tear. Be honest about the condition of your bag in your listing, and provide clear photos that showcase any imperfections.
Selling your used Gucci bag can be a great way to earn extra cash and upgrade your fashion collection. By following these tips, you can ensure you get the best price for your Gucci bag and attract potential buyers. Remember to research the value of your bag, clean and repair it, choose the right platform to sell it on, write a compelling listing, and price it competitively. With these steps, you can sell your Gucci bag with confidence and get the most value out of it.
In summary, a Gucci bag is not only a fashion statement, but also a valuable asset. Selling your used Gucci bag may seem daunting, but with the right approach, it can be a smooth and profitable process. So, dust off your Gucci bag, snap some photos, and start selling!

If writing a compelling listing and coming up with a price that is competitive for your luxury handbag isn't your cup of tea, consider taking your luxury bag to Smyrna Pawn in Cobb County, GA. 
Selling online or through a luxury bag dealer isn't what you want to do. Smyrna Pawn is available to help. 
They appraise and authenticate all their luxury items Their process is transparent, safe, and they use current market value to price their items. 
Smyrna Pawn in Cobb County, GA is a family owned and operated pawn shop in the pawn shop business for years. Their team of experts accept most luxury items, and they are skilled in getting you the best price for all you have to sell. 
If you need a short-term pawn loan, they can help. A pawn loan gives you the option to get your item back that you used for collateral, once the terms of your pawn loan are paid in full. Pawn loans are great for people who don't want to lose ownership of their valuables. 
Smyrna Pawn has a large retail floor with gold, silver, fine jewelry, luxury watches, name brand tools, electronics, and other valuable items – for sale at a reasonable price. Stop and see them today.