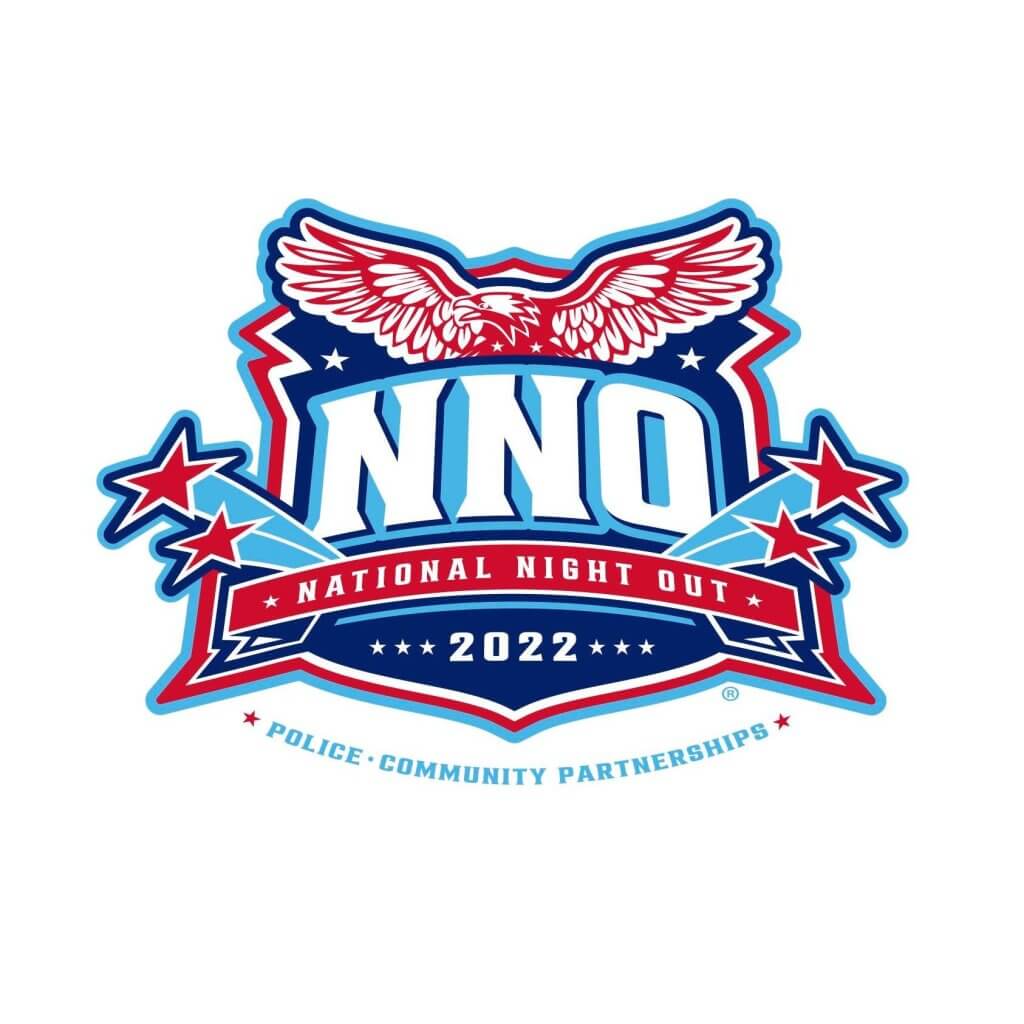 Across The Country National Night Out Pulls Communities Together
Matt Pesking, a man from Philadelphia, launched a crime prevention program for police departments and communities to work together to decrease crime. Annually on a designated summer night, communities turn on porch lights, gather in the streets, and on door steps. There are events set up as part of the annual community building campaign.
National Night Out began to grow across the nation. Matt was of the opinion that if people were out on the streets and stood on their door steps, there wouldn't be crime.
Hays and the Start of National Night Out – Police Community Partnerships
In Boston, where Hays was the newly appointed sole staff member of the Boston Police Department's crime watch unit, joined his boss and a neighborhood advocacy group, and they went to the Boston Public Garden. Once there, they hung out, had a picnic, and Hays read a proclamation to the people of Boston. The proclamation said the people of Boston were taking back their neighborhoods on this night, National Night Out.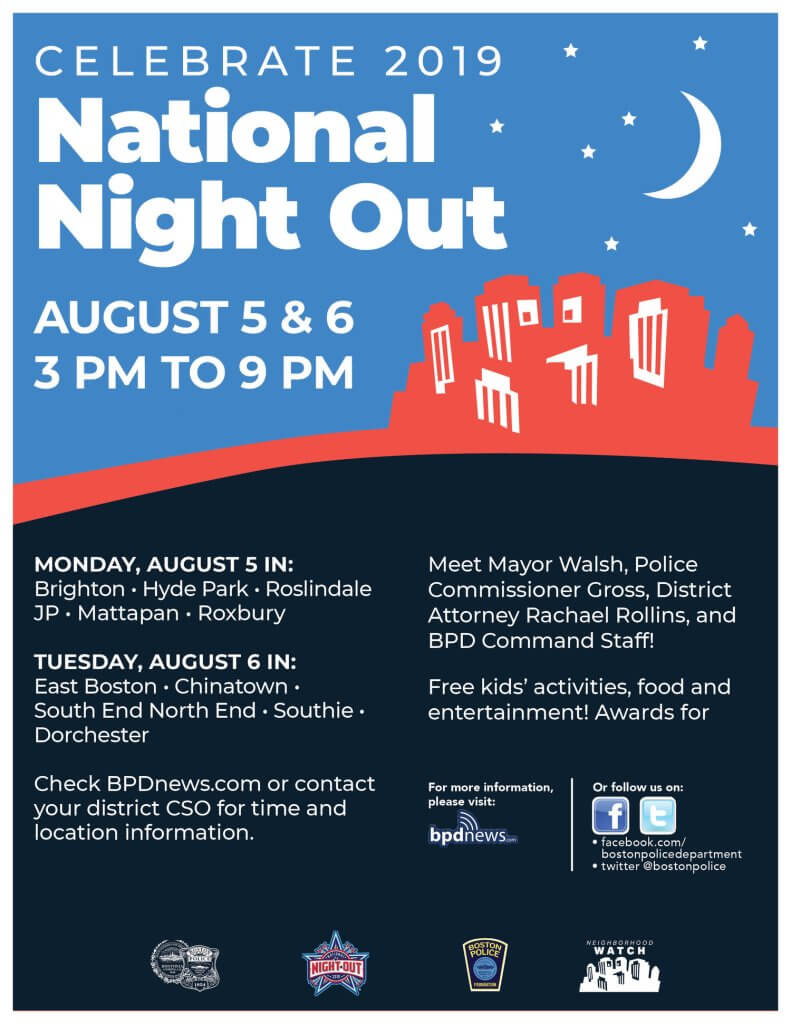 Jump forward fourteen years later to August 3, 1999, the 16th, annual National Night Out for Boston and things looked much different. More than 25,000 people in Boston rallied, held block parties, and celebrated the crime prevention program.
More impressive is the 32 million people in 9,530 communities gathered in parks and streets and front yards, celebrating yearlong partnerships between police and communities.
Ten to fifteen percent of the population participate in National Night Out in some fashion.
At the heart of National Night Out are gatherings of neighbors, people meeting people, and police all meeting in a friendly environment. At the beginning of such gatherings, few people know each other. But within hours, bonds are formed and the community is stronger.
National Night Out is an annual community-building campaign that promotes police-community partnerships and neighborhood camaraderie.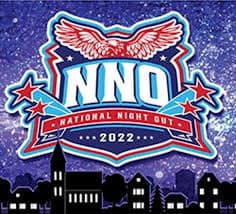 True to National Night Out in 1999, Smyrna, Georgia neighborhoods and community police officers hold a National Night Out event each year. Typically in August, the good people of Smyrna and Cobb County work together with local law enforcement, the police department, and local businesses to build partnerships to protect their communities.
The event this year had free food, live music, and treats for the kids, and law enforcement and emergency services were available to answer questions. Relationships and partnerships were built during the fun event.
SPD & Cobb County District Attorney's Office personnel were at the Food Truck Tuesday for National Night Out.
Members of CHS Freshman class of 2026 attended.

Smyrna Pawn
Smyrna Pawn is a huge supporter of National Night Out, and they donated book bags with supplies for elementary, middle, and high school students.
Each year, Smyrna Pawn and their sister store Paulding Pawn go over and beyond in their communities to help build trusting relationships, promote safety, and provide quality pawn services.
Pawn shops were once described as shady, dark, sleezy places where the pawn broker worked a deal, leaving the borrower, buyer, or selling on the short end of the stick. Pawn shops are not this type of business. Most are reputable companies that provide a financial alternative to the residents of their communities.
Smyrna Pawn has a reputation built on how they serve their communities. They provide a much needed service providing short term pawn loans on valuable items. They work with their customers to ensure that their needs are met. They want to provide hope for people who have fallen on hard times.
With many years of experience, Smyrna Pawn is a family owned and operated pawn shop in Cobb County. They provide school supplies each year to children as they return to school. They work with local police departments and build police-community partnerships through their efforts in their community.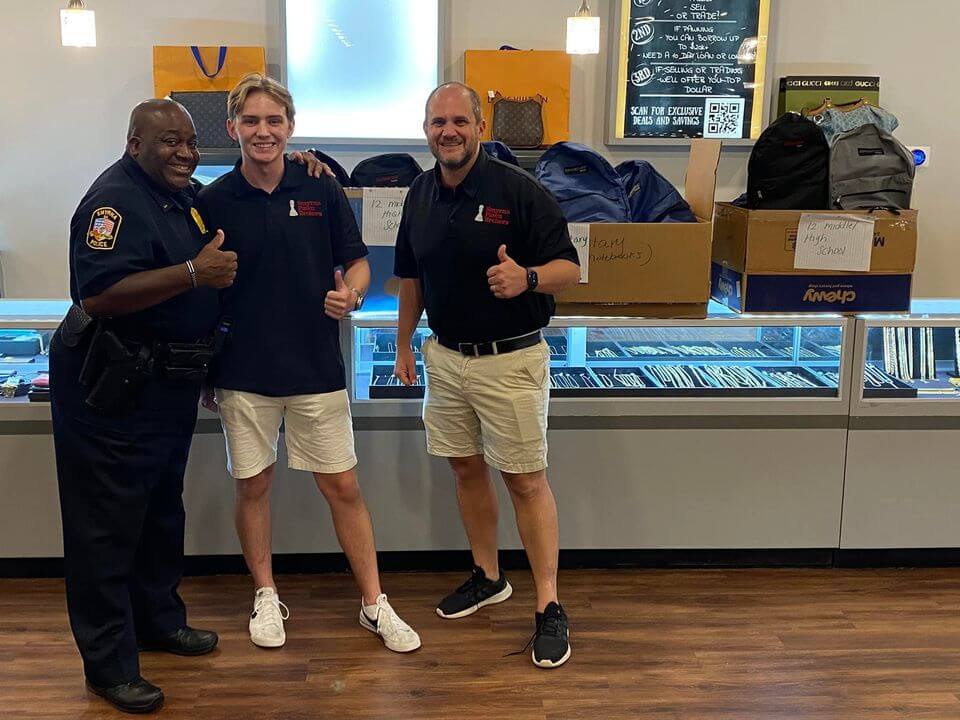 Family, community, and individuals are important to Smyrna Pawn. If you find it is the first Tuesday in the month, and you don't get paid for two more weeks and your bills are piling up, the team at Smyrna Pawn may be able to help.
If you have items like gold, luxury watches, musical instruments, fine jewelry, designer handbags or other items of value, take them to the shop. The pawn brokers will appraise the items and give you a cash quote to buy them outright or a quote if you want to secure a pawn loan using your items as collateral. The whole process is simple and easy.
If you decide you are in the market for a luxury item, needed tool, or musical instrument, Smyrna Pawn has a retail store with quality items available at an affordable price. Making sure community members can get what they need without breaking the bank is important to store owners. Have questions about pawning, stop by or call them today.