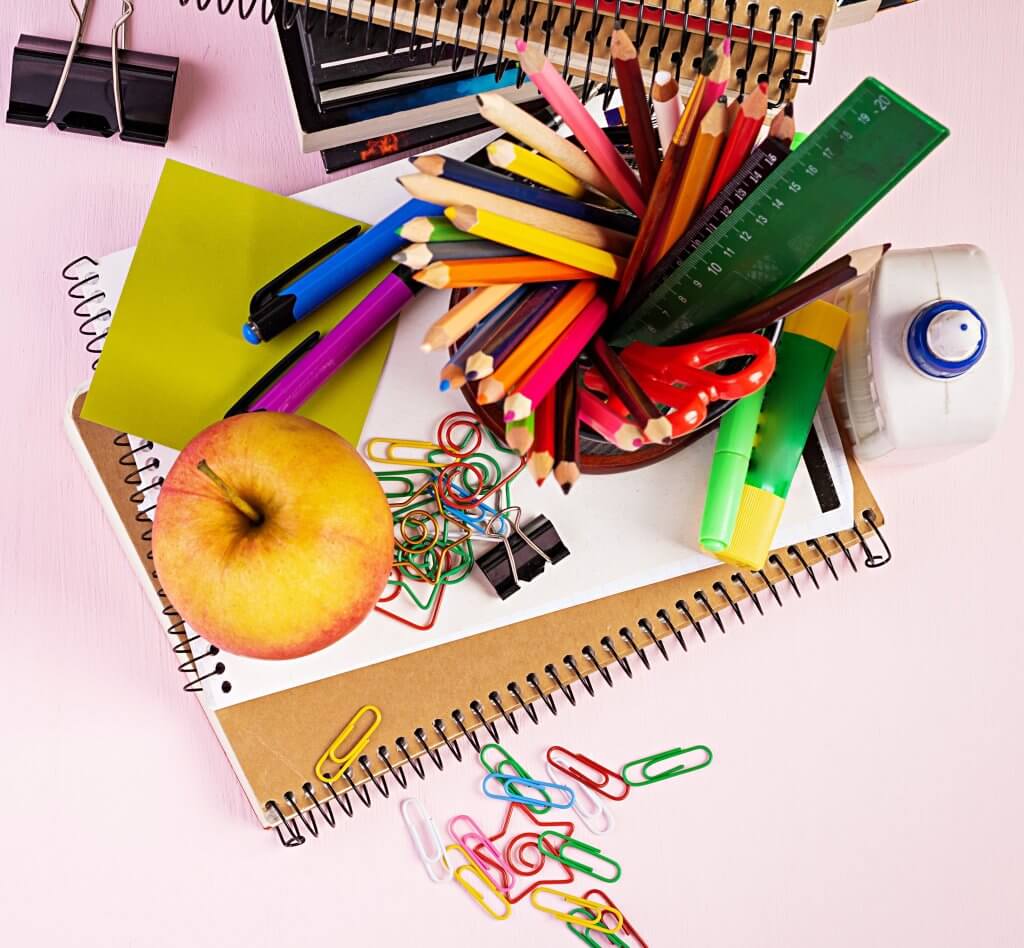 Smyrna Pawn Gives Donations Of School Supplies
Gage, one of the outstanding team members at Smyrna Pawn, couldn't have said it better. "We always try to help. Kids are the future of our community,"
Cobb County Stats
The Cobb County School District (CCSD) is Georgia's second-largest school system. There are approximately 107,379 students who attend elementary, middle, and high schools and charter schools in the area.
According to the US Census Bureau of Cobb County in 2021, Cobb County had 766,802 people. Of these, 22.7% were under eighteen years old, and 9.2% had incomes below the poverty level.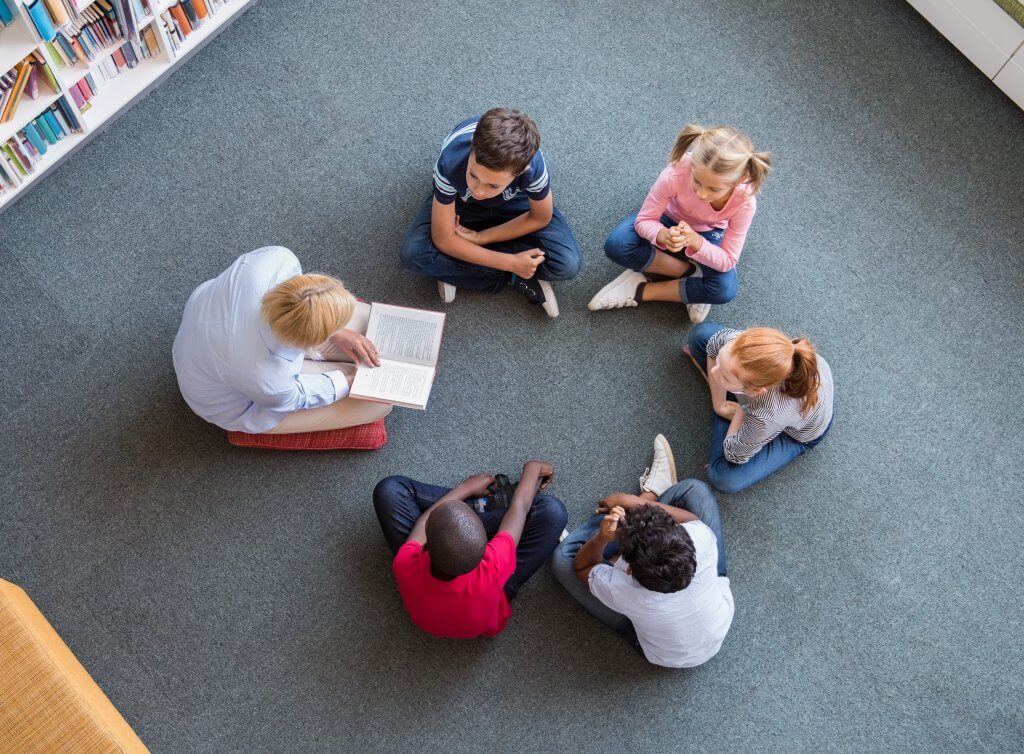 Kids Returning to School
Summer is over, and kiddos are returning to school. There is a bittersweet realization another school year is about to begin. Children may feel sad, happy, and anxious about returning. There will be so many new things; new teachers, new friends, and maybe even a new school.
Schools help students and their parents by providing a list of supplies for each student to bring with them. Things like notebook filler paper, binders, hand sanitizers, colored pencils, art supplies, spiral notebooks, pencils, and backpacks may all be included on the list.
What happens in underserved schools, where children may not have the necessary things in their classrooms or bring to school?
The first day of school should be memorable, and should be a day students feel special. Dressing up in new clothes and sneakers, and filling their backpacks full of all their crisp, new school supplies, is not only a way kids prepare, but also how they express their own style.
Sometimes families don't have the means to buy everything on the list of supplies. This is where Smyrna Pawn comes in. They provide book bags and essential school supplies for at least 100 children, and they do it because they care.
There aren't enough donated school supplies to support students, and a school supply drive certainly helps. The community's job is to teach, inspire, support, and engage students. A backpack or book bag filled with school supplies can make a huge difference in a student's education and emotional support.
The donations don't go unnoticed by teachers, classrooms, students, families, or community.

Do all Pawn Shops Support Their Communities?
There are 9,259 pawn shops in the United States. Pawn shops are part of the community they conduct business in. Pawn shops, once seen as crooked and shady, have worked hard to change their image and help their communities understand they are professional, a financial alternative, and a place worth doing business with.
Today, pawn shops are well lit, neat and clean, and have high-end merchandise at affordable pricing. Because they are an alternative financial option for people, they have money to lend, either in large or small amounts, and there are no credit checks.
Pawn merchandise comes from pawns people have not redeemed or direct purchases.
People of all economic levels now visit pawnshops for various reasons. Pawn shops are convenient. Sometimes people need some money fast, and going to a bank isn't an option.
Pawn Shops Are Bound by Rules and Regulations
Pawn shops have both state and federal rules and regulations. The USA Patriots Act, the Truth in Lending Act, Small Business Tax laws, and others guide how pawnshops conduct business. Local law enforcement will work with pawnbrokers to ensure that items brought into their stores are not stolen.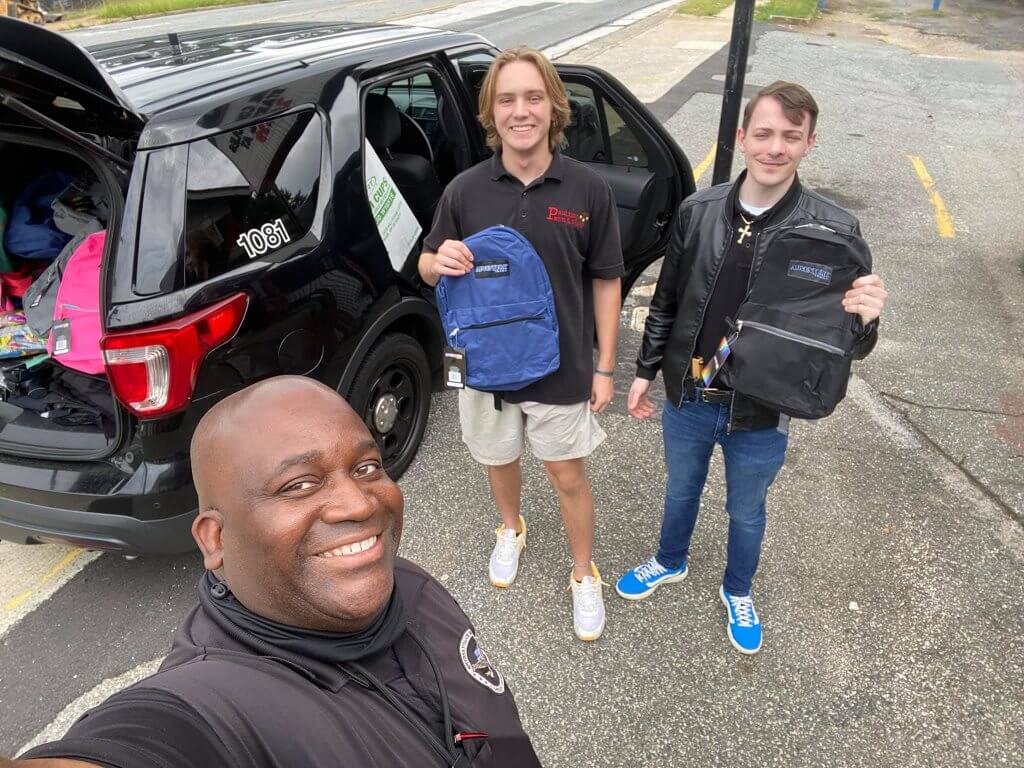 Smyrna Pawn
Last year the Smyrna Police Department posted this post, "Good afternoon Smyrna's Best Citizens: Tonight SPD will be at Brawner Hall during food truck Tuesday for National Night Out. Members of our SWAT team and command staff will be on hand to talk about recruiting, crime and safety and to answer any general questions or concerns you may have. In addition to engaging with citizens, we have candy, and ice pops for the kids. We also have book bags filled with school supplies for kids in elementary, middle, and high school that we are giving away. We'd like to thank "Smyrna Pawn Brokers" for their generous donation of school supplies for the kids. Smyrna is an amazing community with amazing people and businesses! "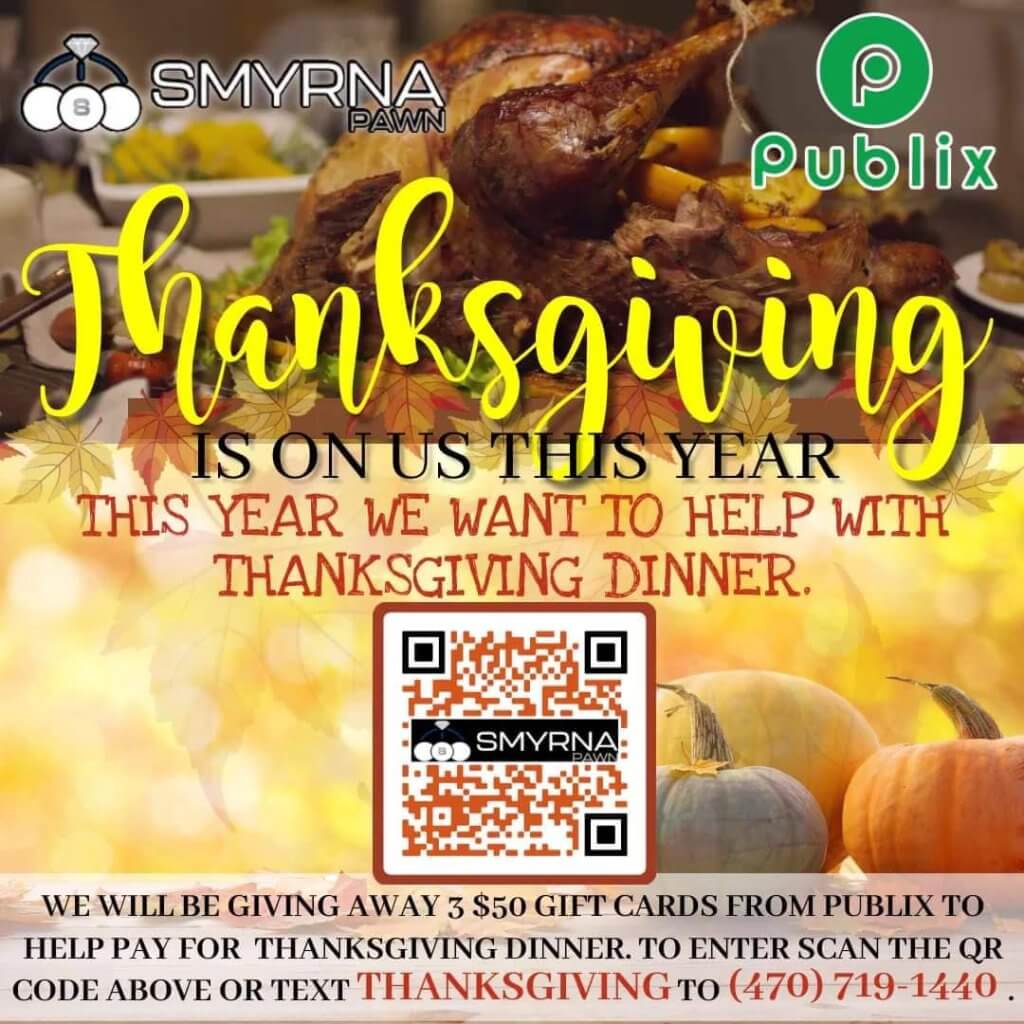 Smyrna Pawn is part of their community.
They want to make a difference. Last year, they helped with Thanksgiving Dinner.
They are one of the many pawn shop companies that know every child needs support and education. Each year, they have provided book bags filled with school supplies and donated to other events. They are an organization that cares.
Supporting youth isn't new for Smyrna Pawn.
They are actively involved with Truth in Nature, a non-profit organization that is an outdoor ministry that reaches young men from fatherless, single-parent homes. The program's mission aims to help boys understand their purpose and help them break the cycle of fatherless homes.
The new school year is here, and 2022 is fast approaching the fall and holiday seasons. The country is recovering from the pandemic and looking at higher prices on all goods and services. Smyrna Pawn is available to help.
Be it school supply donations needed for the classroom, Thanksgiving Turkey Dinner giveaway, working with local authorities to determine the community's needs, or a quick cash loan. Smyrna Pawn is your place. They have been helping their community since 1977.
Everyone is family at Smyrna Pawn.