The holiday season is a time of merriment and celebration, but it can also be a season of financial stress as we strive to find the perfect gifts for our loved ones. This is where the magic of holiday discounts comes into play, offering a sigh of relief for holiday shoppers. Smyrna Pawn in Smyrna, GA, understands the significance of this season and goes above and beyond to support their community with various discounts and incentives, making holiday shopping a breeze. They not only provide access to a wide array of pre-owned items, from luxury watches to fine jewelry, but they also offer loans on valuables, ensuring that people have the financial flexibility they need during these festive months. In this blog, we'll explore how holiday discounts alleviate the burden of gift shopping, the unique offerings at Smyrna Pawn, and some cool gift ideas to make your holiday season unforgettable.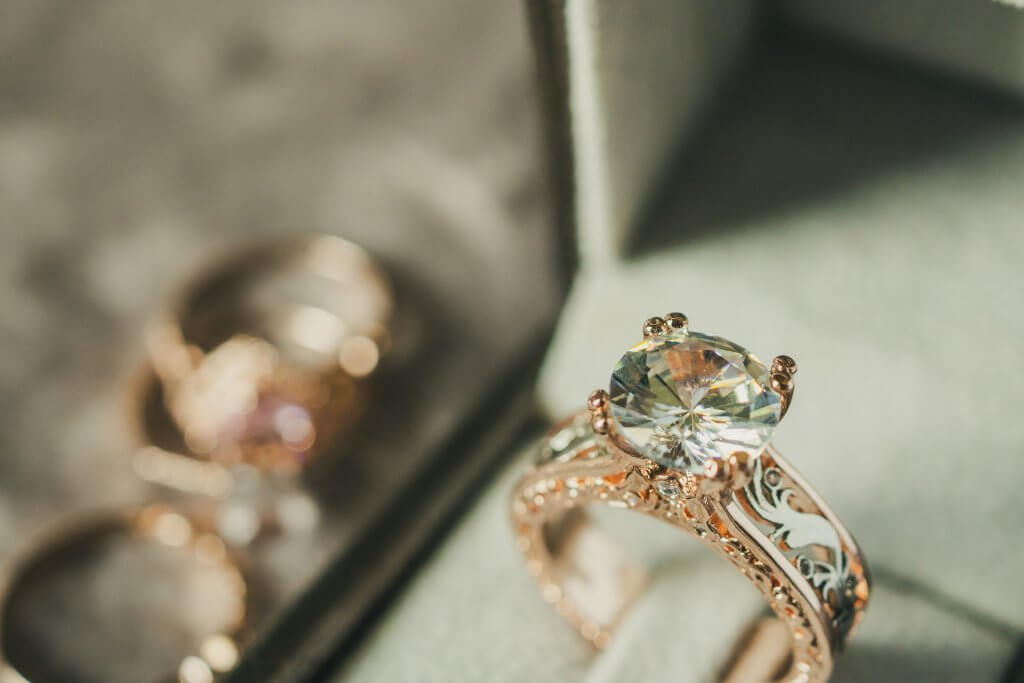 The Gift of Holiday Discounts
The holiday season is a time for joy, but it can also be accompanied by stress, particularly when it comes to finding the perfect gifts. Fortunately, holiday discounts are like a beacon of light amidst the shopping chaos. They allow you to stretch your budget further, affording you the opportunity to buy more, save more, and make your loved ones feel extra special. Whether it's a substantial price reduction, a "buy one, get one" deal, or a valuable incentive, holiday discounts make the season more affordable and enjoyable.

Smyrna Pawn in Smyrna, GA, is not just a pawn shop; it's a pillar of the community. Understanding the financial strains that often accompany the holiday season, Smyrna Pawn steps up with discounts and incentives that put their customers first. Their commitment to their community is evident in the various ways they help:
1. Special Discounts:
Smyrna Pawn offers special holiday discounts on a wide range of items, from luxury watches and handbags to fine jewelry and electronics. These discounts allow you to acquire high-quality items without the premium price tags, making your holiday shopping more affordable.
2. Loan Services:
The holiday season can be financially challenging, but Smyrna Pawn provides a lifeline by offering loans on valuables. If you have items of value that you'd like to use as collateral, you can access the funds you need to tide you over during the holiday months.
3. Unique Pre-Owned Items:
Smyrna Pawn's inventory is a treasure trove of pre-owned items. This means you can find exceptional gifts that come with character and history, adding an extra layer of sentiment to your holiday presents. From luxury handbags and Rolex watches to fine jewelry, they have a vast selection to choose from.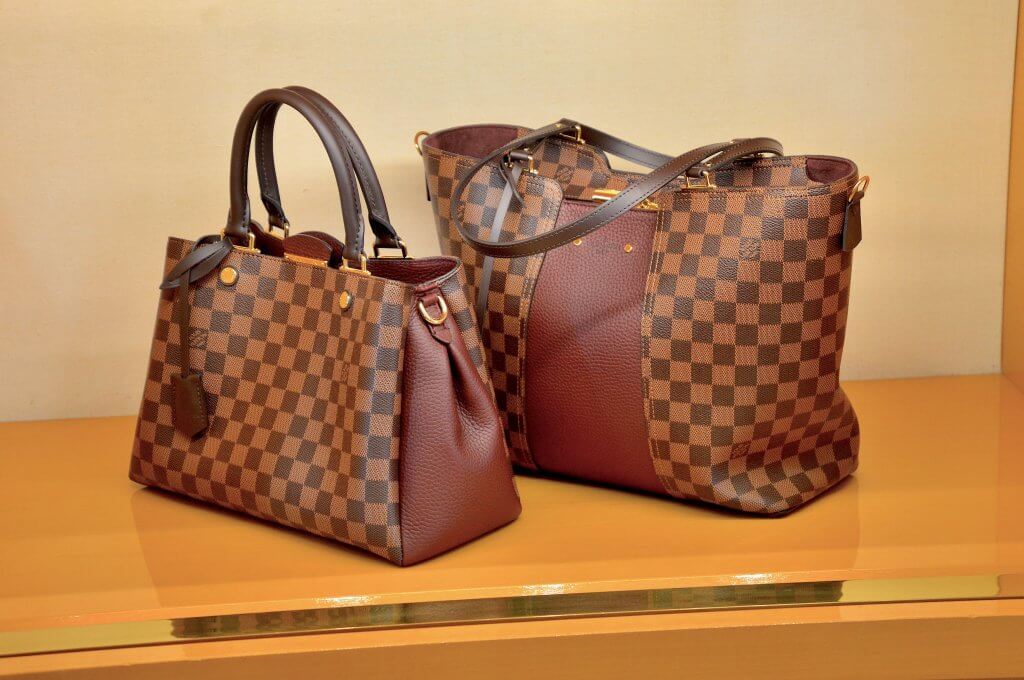 Quality for Less: Pre-Owned Treasures
Smyrna Pawn's commitment to offering quality for less money is a gift in itself. Their pre-owned items are meticulously curated, ensuring that you receive the best value for your budget. Here are some treasures you can find at Smyrna Pawn:
1. Rolex Watches:
A Rolex watch is not just a timepiece; it's a symbol of prestige and enduring craftsmanship. Owning one is a dream come true, and Smyrna Pawn makes that dream attainable.
2. Luxury Handbags:
A luxury handbag is a fashion statement and coveted accessory. Whether it's a designer clutch or a timeless tote, Smyrna Pawn's collection of pre-owned luxury handbags offers unparalleled value.
3. Electronics:
From high-end smartphones to premium laptops and tablets, Smyrna Pawn's pre-owned electronics are in excellent condition, making them thoughtful gifts for tech enthusiasts.
4. Fine Jewelry:
The sparkle of fine jewelry never loses its charm. Smyrna Pawn's fine jewelry collection features exquisite pieces, from diamond-studded necklaces to elegant gemstone rings.
Unlocking Quick Cash for the Holidays
The holiday season often brings a mix of joy and financial strain. While gift shopping and festive preparations can bring smiles, they can also lead to budgetary challenges. Smyrna Pawn in Smyrna, GA, understands these financial ups and downs, and they're ready to help with collateral loans and pawn loans.
Collateral Loans: A Financial Lifeline
Sometimes, despite meticulous budgeting and planning, unexpected expenses can surface. Smyrna Pawn's collateral loan service offers a practical solution to tide you over during these financially challenging times. Here's how it works:
Bring Valuables: If you have items of value, such as jewelry, electronics, or collectibles, you can use them as collateral for a loan.

Assessment: Smyrna Pawn's experts assess the value of your items, ensuring you receive a fair and equitable loan amount.

Quick Cash: Once the value is determined, you receive the cash you need, providing immediate financial relief.

Flexible Repayment: Smyrna Pawn offers flexible repayment terms, allowing you to reclaim your valuables upon repayment.

Security and Trust: With Smyrna Pawn's established reputation, you can trust that your items are safe, and your financial needs are met securely and professionally.
Pawn Loans: Turning Assets into Cash
Pawn loans are another avenue that Smyrna Pawn provides to help you manage your finances during the holiday season:
Valuables as Assets: If you have valuable items but prefer not to sell them, you can pawn them. These items serve as collateral for a loan.

Immediate Funds: You'll receive immediate cash, allowing you to address urgent expenses or make your holiday season more comfortable.

Secure Storage: While your items are pawned, they are securely stored by Smyrna Pawn. You can retrieve them once the loan is repaid.

No Credit Checks: Unlike traditional loans, pawn loans do not require credit checks, making them accessible to a broader range of individuals.

Ease and Transparency: Smyrna Pawn makes the process straightforward and transparent, ensuring you understand the terms and conditions of your pawn loan.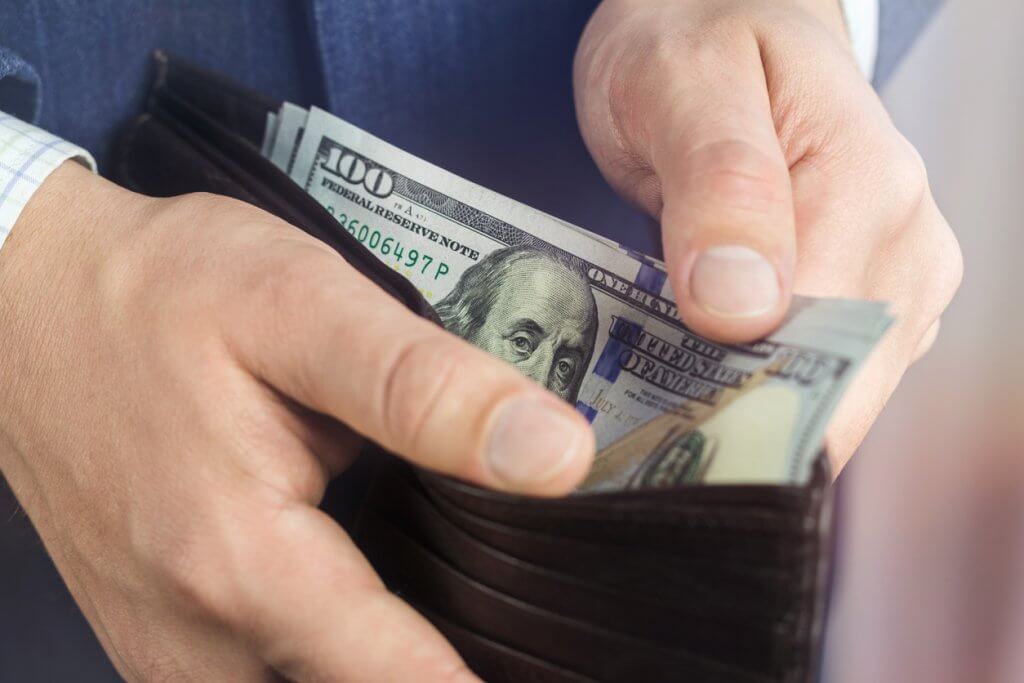 Holiday Budget Relief and Quality Gifts
By offering collateral and pawn loans, Smyrna Pawn goes beyond being a traditional pawn shop. They become a trusted financial partner during the holiday season, offering relief when you need it most.
With the immediate access to cash provided by these loans, you can enjoy your holiday season without worrying about financial constraints. Whether you need to cover unexpected expenses or create a memorable holiday experience for your loved ones, Smyrna Pawn is there to help you turn your assets into quick cash, easing the burden of holiday expenses.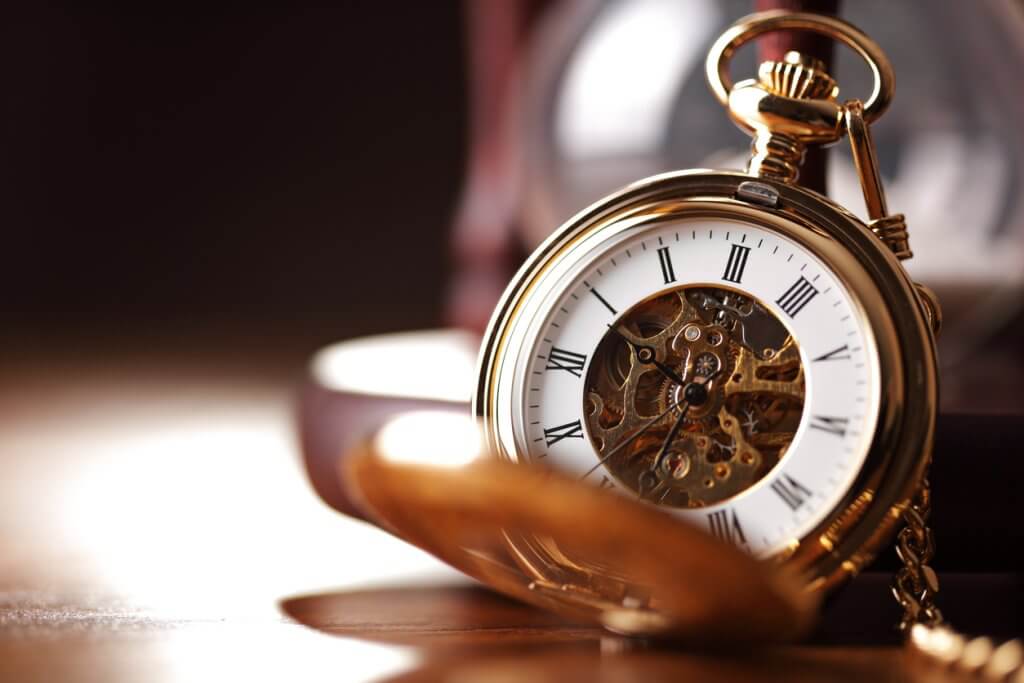 The Timeless Charm of Vintage Watches: A Gift for the Ages
Once upon a time, in a small town, nestled between rolling hills and the meandering river, there lived a young man named David. He was known for his impeccable taste and an old soul that made him appreciate things from the past. With the holidays fast approaching, David found himself on a quest to find the perfect gift for his beloved sister, Emily.
David's eyes gleamed with excitement as he wandered into a quaint pawn shop, a place he had always been curious about but had never visited. The shop was like a treasure trove of history, each item whispering tales of its own. Among the countless relics, one thing caught his attention—a vintage pocket watch, nestled in a glass case. It was a sight to behold, with its polished gold case, chain, and a dial that told a story of another era.
As he inquired about the watch, the shop owner, an elderly gentleman with a twinkle in his eye, began to narrate its history. The watch, he explained, was a classic timepiece from the 1950s, crafted with meticulous precision by a renowned Swiss watchmaker. It had witnessed the passage of time, been a steadfast companion to its wearer, and now, it was looking for a new home.
The vintage watch spoke to David in ways he couldn't quite put into words. He knew this was the perfect gift for Emily. It was not just a watch; it was a symbol of timeless elegance, a piece of history to treasure. With a nod, he purchased the watch and left the shop, excitement and gratitude filling his heart.
On a snowy evening, surrounded by twinkling lights and the warmth of a crackling fire, David presented the vintage watch to Emily. Her eyes widened with surprise and delight as she unwrapped the carefully wrapped gift. It was unlike anything she had ever received before.
As she held the watch in her hand, she felt an unexplainable connection to a bygone era. The delicate tick-tock of the vintage timepiece was like a gentle whisper from the past. David shared the story of the watch, how it was meticulously crafted, and how it had seen the world change. It was a gift that transcended time, a connection between the present and the past.
Emily looked at it, she felt a sense of nostalgia. She imagined the adventures it had witnessed, the places it had been, and the stories it could tell if it could speak. It became a cherished memento, a reminder that time was a precious gift and that the moments spent with loved ones were the most valuable.
Throughout the holiday season and beyond, Emily showed visitors and family the vintage watch with pride. It was more than a timekeeping device; it was a conversation starter, a piece of art, and a relic of history that she was proud to display. Every time she glanced at the watch, it was a reminder of her brother's thoughtfulness and the enduring beauty of vintage treasures.
In a world filled with mass-produced gadgets and fleeting trends, vintage gifts like the watch David gave Emily hold a special place. They are not just objects; they are gateways to the past, bridges between generations, and reminders of the beauty of craftsmanship and history. The gift was not just a watch; it was a story, a memory, and a symbol of love.
As the years passed, and the watch continued to grace Emily's  thoughts, it remained a cherished and timeless connection between brother and sister, a reminder of the enduring beauty of vintage gifts, and the stories they hold within.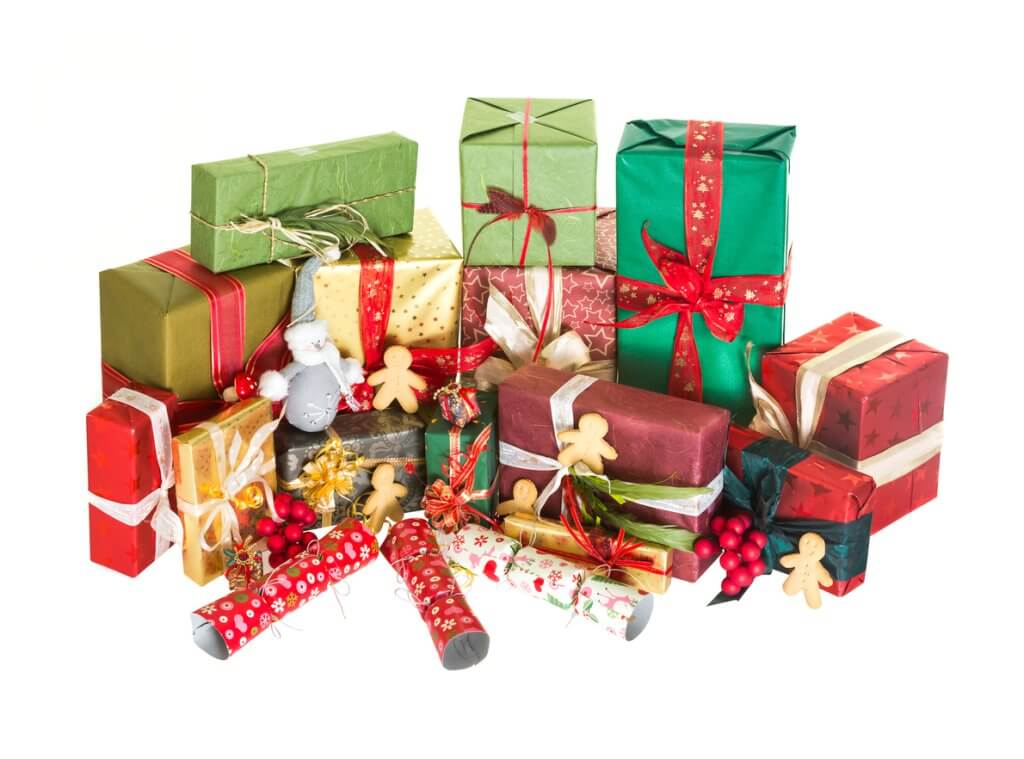 Cool Gift Ideas for the Holidays
Smyrna Pawn's wide range of offerings means you have plenty of options when it comes to selecting the perfect holiday gifts. Here are some cool gift ideas to consider:
1. A Timeless Rolex Watch:
For the watch enthusiast in your life, a pre-owned Rolex watch is a gift they'll cherish for a lifetime.
2. Luxury Handbags:
Surprise a fashion-forward friend or family member with a pre-owned designer handbag, adding a touch of sophistication to their style.
3. Tech Gadgets:
Stay up to date with the latest technology trends by gifting a pre-owned high-end smartphone or laptop.
4. Fine Jewelry:
Create unforgettable moments with fine jewelry, whether it's a dazzling necklace to celebrate a special occasion or a classic bracelet as a token of love.
5. Loan on Valuables:
If someone you care about faces financial challenges during the holidays, Smyrna Pawn's loan on valuables is a lifeline to help them overcome the season's financial hurdles.
The holiday season is about giving and sharing joy, and Smyrna Pawn in Smyrna, GA, goes the extra mile to make it a memorable time for their community. Their discounts, loan services, and curated pre-owned items allow you to experience the joy of holiday shopping without the financial burden. Whether you're looking for a luxury gift, a special piece of jewelry, or assistance during the season, Smyrna Pawn is your go-to destination to make your holidays brighter, warmer, and more affordable. With their support, you can delight your loved ones with quality gifts without the hefty price tags, and share the spirit of the season.