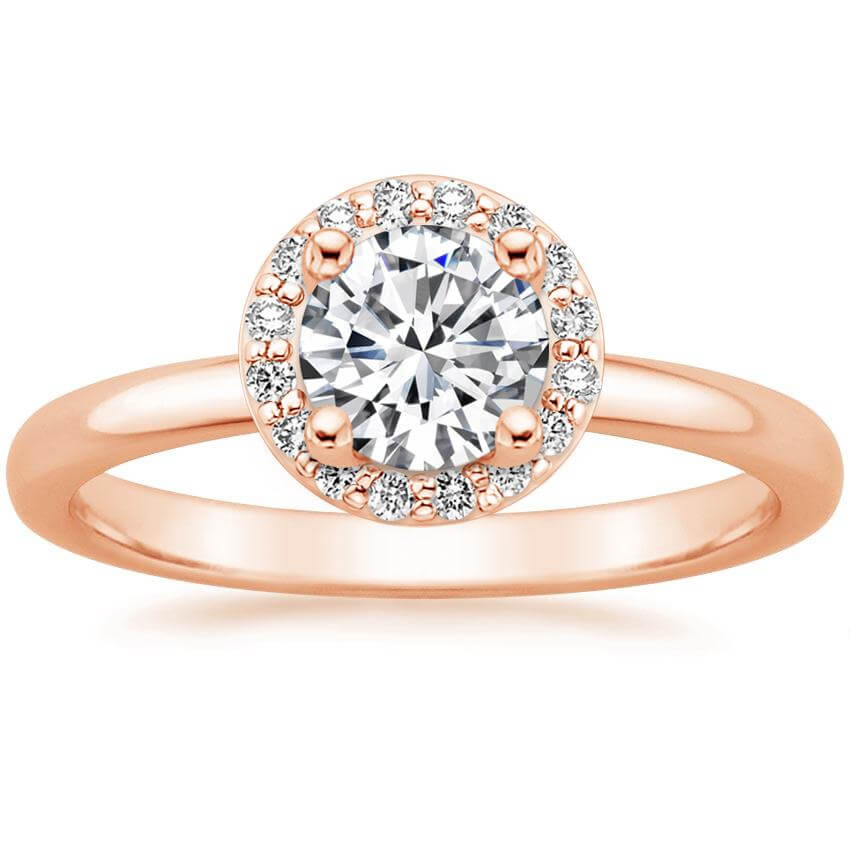 What Are Rose Gold Halo Engagement Rings
There are many types and styles. There are halo engagement rings, three stone, classic styles, and trendy styles. Some engagement rings have smaller diamonds, others only have a center diamond.
Halo Engagement Ring
Halo engagement rings feature a uniquely beautiful center diamond or gemstone. The center gem is completely surrounded by diamond accents to complement the center stone. Consider the halo style like a floral imagery with sparkle and flare
Solitaire Engagement Ring
Solitaire engagement rings feature a single center diamond. The style features classic bands. The setting for a solitaire diamond is showcase of the perfectly selected diamond.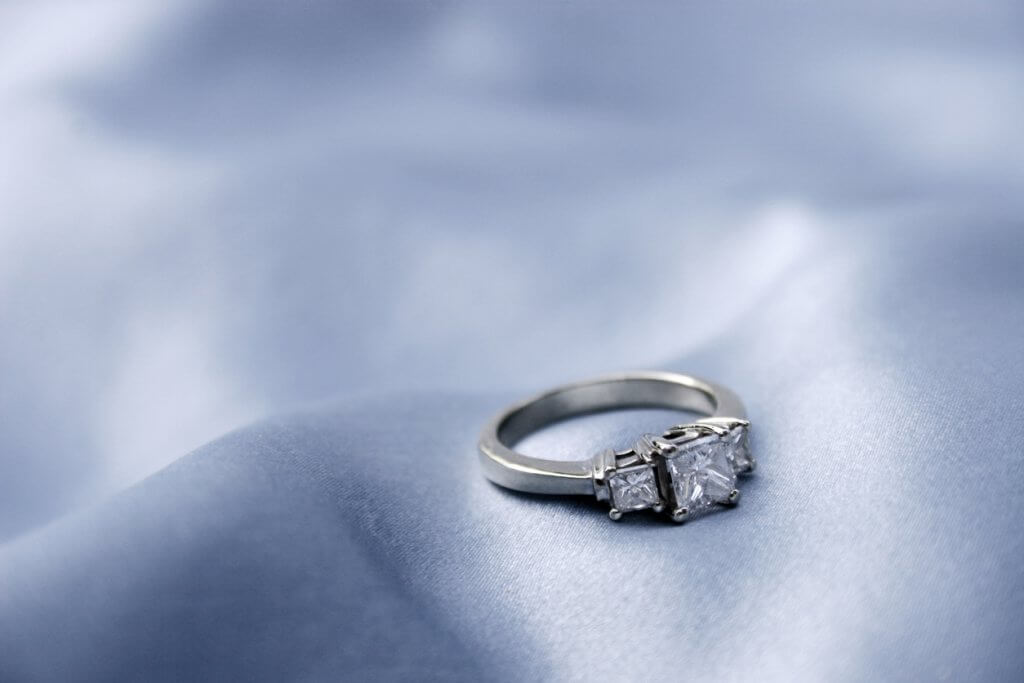 Three Stone Engagement Ring
The three stone engagement ring represents the past, present, and future of the couple. It is a romantic and meaningful choice when giving an engagement ring.
The Classic Engagement Ring
Classic and a proven style that stands the test of time, the stunning simple style is classic. The center stone stands alone.
Vintage Style Engagement Ring
The beauty of past eras is captured in vintage style engagement rings. These rings are set aside as family heirlooms with their timeless beauty. Many vintage styles incorporate Victorian, Retro and Art Deco jewelry designs.
Luxe Style Engagement Ring
Imagine a style with a center stone, complemented by accent diamonds. These rings sparkle, and light up a room.
Nature Style Engagement Ring
Nature is beautiful in itself. The quality of nature is captured in a nature style engagement ring that captures flower motifs, delicate leaves, and gently sloping vines. The details capture the beauty of nature and result in a unique and exquisite presentation.
Unique, Non-Traditional Engagement Ring
These rings have distinctive bands, colored gemstones and diamonds, and create a non-traditional engagement ring. These cater to individual styles.
Modern Engagement Ring
Found in creativity contemporary design, the elements in these engagement rings feature, such as bezel setting and claw prongs. The designs are unique and distinctive.
Engagement rings are unique, beautiful, and personal. There are rings made from white gold, yellow gold, platinum, and rose gold. A rose gold halo engagement ring is created especially for the center diamond, and they can be modified to include any diamond shape, like a pear shaped diamond or marquise diamond.
When you are ready to purchase a rose gold engagement ring, a gold halo engagement ring, or a modern engagement ring featuring a center emerald stone and smaller diamonds, consider shopping pre-owned at Smyrna Pawn located in Cobb County, GA.

Smyrna Pawn
As a family owned pawn shop in Cobb County, GA, the shop offers a vast inventory of engagement rings. Their inventory changes often, and they may have rose gold halo engagement rings or other engagement rings made from round diamonds, emerald rings, and gemstone rings, all at an affordable price.
They buy, sell, and pawn luxury items like gold, silver, precious metals, diamonds, gemstones, luxury handbags, designer watches, name brand tools, and other valuable items.
If you are shopping for a round diamond or a rose gold halo engagement ring, shop in to see what they have.