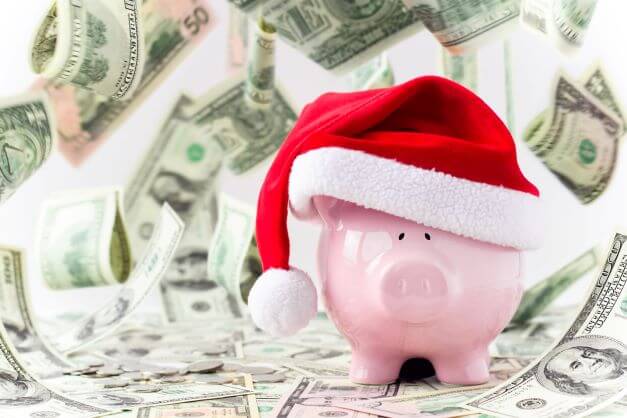 Where In Cobb County Can I Get Pawn Shop Loans?
"It's beginning to look a lot like Christmas…" The well known Christmas song written by Meredith Willson in 1957, and since the lyrics have created anticipation and excitement about the up and coming holiday season. Families and communities are beginning to prepare for the holiday festivities in Cobb County, including shopping, family get togethers, the Holiday Kids Fair, and Breakfast with Santa.
With the current economics across America, some families may be concerned they may not have enough money to meet the higher cost of goods. Today, I was at our local grocery store, and I could only buy two dozen eggs because of the results of food chain suppliers not being able to deliver eggs to the store.
Inventories may be slim for some products, particularly those gifts that everyone wants.
I wonder if the holiday season will look different this year. I hear analysts predict a different shopping experience, as well as things costing more.
Things we can expect are e-commerce and online stores will create an opportunity of convenience, and shopping from home will be something families can do to get their special someone a unique gift. Delivery dates need to be kept in mind due to hiring concerns and finding the right number of people to do the tasks needed for timely delivery.
Malls and stores have closed, which has caused e-commerce to grow, as retailers are finding creative ways to cut costs and reach consumers. About 21% of all retail comes from digital channels.
In store pickup, home delivery, all make shopping online ideal for some people.
Because the cost of goods is higher, retailers may offer more discounts and incentives to attract consumers and gain their loyalty.
Watch for "opt-in" programs and ways to save money.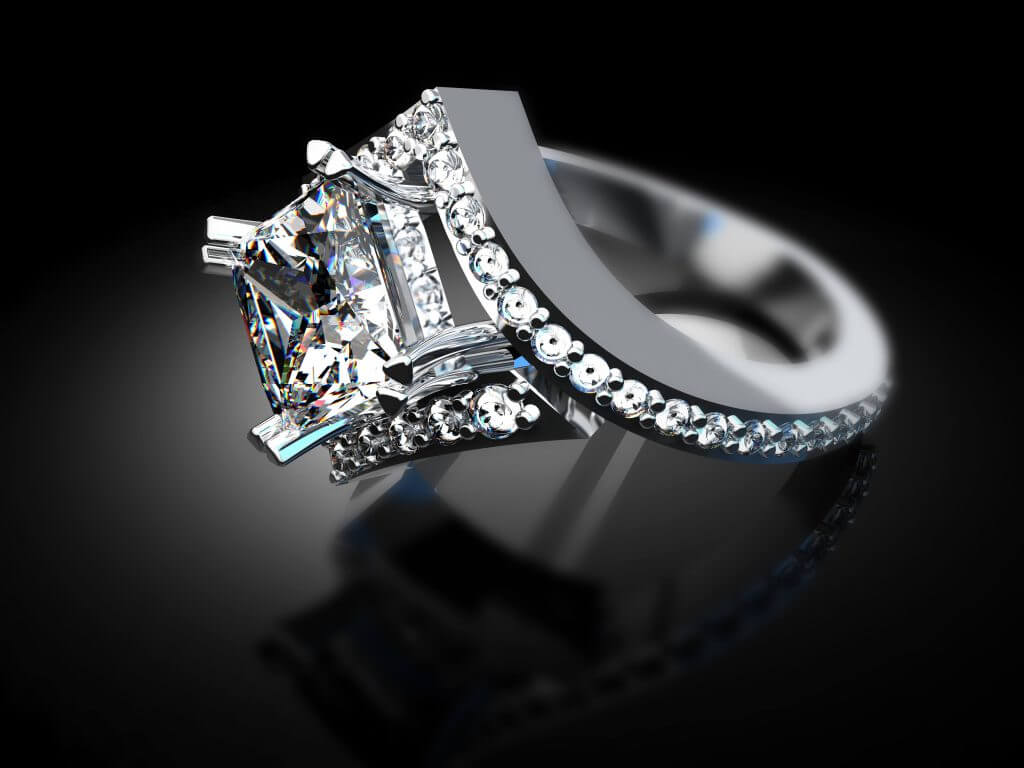 Pawn Shops Are a Great Place to Establish a Relationship with the Pawnbroker and Find the Gifts You're Looking for at an Affordable Price – Here are Some Truths About Pawn Shops
People have had a long-term stigma about them and how they do business. Movies, media, people, and other communication outlets have added to the reputation of pawnshops being dark, seedy places, where the pawnbrokers is dishonest and the goods sold are stolen.
Most people haven't seen pawn shops as a resource and place to find affordable products and financial support.
Misnomer: Pawn Shops are Unregulated and Charge What They Want in Interest Rates
As stated above, pawnshops are heavily regulated. All pawnshops require a license to operate. They follow the rules of the Bureau of Alcohol, Tobacco, and Fire Arms (AFT) and are regulated by the Federal Reserve Board. They have 14 federal rules and regulations to comply with.
The Patriot Act requires them to check all customers against the Treasure Department's database of known terrorists.
Misnomer: Pawn Shops Sell Stolen Goods
State and federal laws regulate pawn shops. They set forth pawn shop loan requirements that pawnbrokers must adhere to. Pawn shops work with local law enforcement to report stolen goods or find items people have stolen. The police compare serial numbers of products at a pawn shop to items reported stolen.
All transactions require a valid government issued ID, and a finger print. The inventory received from borrowers needing quick cash is recorded into a inventory maintained by the pawn shops.
Misnomer: Only people who are undesirables, criminals, and addicts frequent pawnshops.
Pawnshop customers represent all social and economic classes of people. The pawn shop customer is someone who shops for a luxury item, collectible, gold, silver, precious metal, or name brand product and hopes to get an affordable price.
Pawn shops tend to take in unique luxury products as collateral for pawn shop loans, and the borrower decides to forfeit their item instead of paying the loan back. The pawn shop then makes the luxury item available on their retail floor. Other people may decide to sell their luxury items outright, because they are liquidating items to fund another project.
Pawn shop patrons come to a pawn shop to obtain a pawn shop loan as a short-term solution to an unexpected expense or financial situation. The customer may not have enough savings to bridge the gap in obtaining what they need to purchase, like a car or home, but they have assets that can be used as collateral to obtain a short-term loan.
Sometimes customers live from check to check, like most of America, and sometimes need a little extra cash.
Misnomer: Pawn shops are a last resort for people with poor credit or bad credit.
Some people may borrow money from a family member or friend, only to result in bad feelings and severed ties. Customers find taking out a pawn loan is better than borrowing from someone they know. The pawn process is confidential, quick, and easy.
There are no credit checks or pulling reports from the credit bureaus, because the collateral a customer brings in is used to secure the short-term loan. The item "guarantees" the loan. The pawn loan amount to collateral ratio varies depending on the appraised value of the item. Most pawn shops offer 30-50% of the current market value of the item presented.
Misnomer: Pawn shops hope customers won't return for their pawned items.
Pawn shops have secure areas to store the goods used as collateral, but the space is limited. They work with customers to help repay their loans. The items given as collateral still belong to the customer, and pawn shops will give text and call reminders if someone is late making their monthly payment. Some customers can work with their local pawn shop and establish a relationship. If they are a few days late, they only have to pay the interest to keep the loan in place and secure their property until they can pay the loan terms in full.
According to the National Pawnbrokers Association, the national average pawn shop loan is $150.00, and it is paid back in 30 days. Depending on the location of the pawn shop, the current economy, and other factors determine the average pawnshop loans that go into default.
Misnomer: People have things they don't want, so they use them as collateral and then never return for them.
Pawn loans are easily attained. If a person is underbanked or unbanked, they don't have a credit history to use to secure a bank loan. About 7% of US households use pawnshops to obtain the quick cash they need. Pawn loans are a credit product available to give a borrower short-term, obligation free options.
Misnomer: Pawn Shops take in junk as collateral for collateral and carry junk.
With the rapidly changing technical world, electronics, TVs, gaming consoles, etc. are replaced with newer versions as quickly as they come out. Today upgrading is the standard, leaving fully functional items available to trade in, sell, or pawn.
Historically, couples would buy a diamond engagement ring and wedding ring, and it would last for a lifetime. Today, couples can upgrade their wedding sets and apply the value to a newer shinier option. Maybe, they just want to buy new and liquidate their used jewelry. Pawn shops create an option to obtain the version with more notoriety and bells and whistles.
Pawn shops carry gold, silver, precious metals, pre-owned luxury handbags, designer high-end watches, name brand tools and equipment tested, appraised and determined to be in good condition.
Payday Loans vs. Pawn Loans
Payday loans and pawn loans differ. Pay day loans are drawn against your next pay check, and often require you to write a postdated check on your bank account that will be cashed to pay back the loan. If the money isn't in your account, you may incur overdraft fees, in addition to the already high interest rates. The interest rate associated with a payday loan can be as high as 400% APR.
Payday loans create an ongoing "blackhole" that causes the borrower to borrow money against their next check and then their next paycheck, without a way out.
A pawn loan offers quick cash, no credit check, no application process like a bank or one of the credit unions, and the interest rates are disclosed before you agree to the loan. They are designed to be short-term loans. Pawn loans set up monthly payments and need to be paid on time for the term of the loan. Once paid in full, the collateral item is returned to the borrower.
One of the cons of pawn shop loans is that if you don't pay the loan amount in full, you will have to forfeit your valuable item so it can be sold to cover the costs associated with the loan. Pawn brokers want to make sure they can liquidate your collateral if you fail to repay your loan. Some people don't mind this option because they aren't sentimentally attached to the item. If they can't make the payments, they aren't having a bad debt reported to the credit bureaus.

Cobb County is the Home of Smyrna Pawn
Getting a Pawn Loan at Smyrna Pawn
If you're looking for fast cash today, Smyrna Pawn can help you in Cobb County, Georgia.  They take anything of real value, like gold, silver, jewelry, diamonds, firearms, electronics, designer handbags and so much more. They provide you with instant cash on the spot.  The kind owners at the shop have been helping our community since 1977 and treat every customer as if they're family.
When it comes to buying precious metals, they do our best to pay you the most based on what the day's current market value is. Same with your diamonds and jewelry. They will test the metals and the diamonds to determine authenticity, and then provide you with an offer based on their evaluation.
You can decide if you would like a loan on the item or if you want them to buy it outright. Then you get to leave with cash in your hand.
If you need money now, but don't want to lose your item forever, then you can choose their loan option. They will give you cash for your item, and you will repay them what they gave you, along with interest. Once the full amount is paid off, they will return your item to you.

ITEMS WE ACCEPT AT SMYRNA PAWN
Gold, Silver, & Precious Metals
Jewelry & Diamonds
Electronics & Appliances
Luxury Handbags
Luxury Watches
And more!
Shopping for Gifts at Smyrna Pawn
The expert pawn brokers at Smyrna Pawn have been filling their inventory with quality luxury items to help you choose to purchase gifts at an affordable price. They have a luxury list that you can sign up for, and usually send pictures with prices of luxury handbags, belts, wallets, watches, etc.
Each pawn broker at Smyrna Pawn understands that sometimes people need a small dollar loan to get through the holidays. They are people helping people, not debt collectors, predatory lenders, or judges of credit scores. They are real people helping real people, and look forward to helping you through this holiday season!