Whether you want to diversify your investment portfolio or simply need some quick cash, the market for precious metals offers a wealth of opportunities. In particular, selling silver and gold provides an ideal way to take advantage of high market prices or unload unwanted items. In this blog, we'll explore the best places to pawn, buy, and sell these valuable commodities, ensuring you get the best possible deal.
Pawn shops like Smyrna Pawn located in Smyrna, Georgia understands how to value silver and gold coins. They know the difference between what coins contain more silver and gold, and which don't. They can test and make a fair offer based on the purity of your precious metals. Let's hear from Smyran Pawn about the value of silver coins.
Traditional Pawn Shops
Pawn shops have been around for centuries, serving as a place to sell silver and gold for immediate cash quickly. However, they are only sometimes the most lucrative businesses to unload your precious metals. Still, their ubiquity and convenience make them a viable option if you're in a pinch.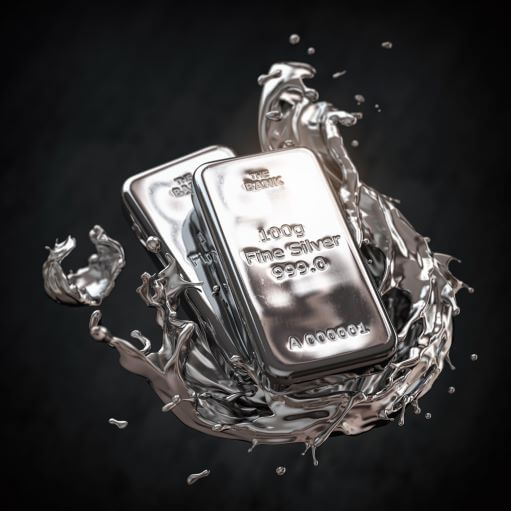 Online Marketplaces
As the world goes digital, so does the market for precious metals. There are several online platforms where you can sell silver and gold, each with pros and cons.
eBay
One of the largest online marketplaces globally, eBay is a platform where you can sell almost anything, including silver and gold. Their extensive user base guarantees that a large audience will view your items. However, keep in mind the transaction fees and competition you may encounter.
Online Gold and Silver Exchanges
These platforms offer specialized marketplaces for those looking to sell silver and gold. Some of the popular ones include APMEX, Kitco, and BullionVault. They provide live updates on the prices of gold and silver, enabling you to sell at a fair market price. They require your items to be in good condition and of purity, limiting the types of things you can sell.
Local Jeweler
Local jewelers often purchase gold and silver in the form of jewelry and bullion. Selling to a local jeweler can be convenient and allows you to build a relationship with a local business. However, it's essential to shop around, as prices vary significantly from jeweler to jeweler.
Direct to Refineries
Directly selling to gold and silver refineries often guarantees the best price as you cut out the middleman. However, this method is usually viable only for substantial amounts of silver and gold, and the process can be more complex and time-consuming.


Smyrna Pawn – Your Trusted Local Partner
Finally, we present you with Smyrna Pawn (https://www.smyrnapawn.com/), a trusted local partner, regarding your precious metal needs. Whether you want to pawn, buy, or sell silver and gold, Smyrna Pawn offers a secure and friendly environment.
At Smyrna Pawn, we are dedicated to providing you with the best price for your gold and silver. Our experienced appraisers use up-to-date market rates and state-of-the-art testing equipment to ensure you get a fair and accurate appraisal. Moreover, we uphold the highest standards of transparency, ensuring you fully understand the appraisal process and feel confident in your transaction.
In addition to gold and silver, we also deal with other precious metals and valuable items, offering a convenient one-stop shop for all your pawning needs.
Exploring Various Factors When Selling Silver and Gold
When you sell silver and gold, it's about more than just choosing the right place. Several other factors can impact your experience and the value you receive. Here are a few key considerations.
Understanding the Current Market
The value of precious metals fluctuates based on supply, demand, and economic factors. Therefore, keeping an eye on the current market rates for silver and gold is crucial before making a transaction. This will ensure you receive a fair price for your items. Many online resources can provide up-to-date market rates, and at Smyrna Pawn, our team can guide you through this process.
Evaluating the Purity
The purity of your silver and gold items is a significant factor in their value. Most pieces will be marked with a hallmark indicating their purity. If not, a professional appraiser can test the metal. Smyrna Pawn uses high-quality testing methods to assess the purity of your items.
Selling in Bulk
You can often get a better price when you sell silver and gold in larger quantities. This is particularly true if you're dealing with bullion or coins, as these are typically sold in standard weights.
Getting a Professional Appraisal
Before selling your silver or gold, getting a professional appraisal is recommended. An expert can evaluate your items' weight, purity, and current market value to provide an accurate estimate. Smyrna Pawn's team of professional appraisers can assist you in this regard.
Why Choose Smyrna Pawn?
As a local business, Smyrna Pawn is committed to serving the community and helping you make the most of your precious metal transactions. Our friendly staff, transparent practices, and competitive pricing set us apart.
We understand that when you sell silver and gold, you want a smooth and successful transaction. That's why we're here to guide you every step of the way. We value your trust and strive to provide top-notch customer service, making your experience comfortable and rewarding.
Conclusion
When you're ready to sell silver and gold, it's essential to do your research, understand the market, and explore different avenues. Doing so can ensure you get the most from your transaction. At Smyrna Pawn, we offer a convenient, secure, and fair solution, helping you easily navigate the precious metals market.
Remember, investing in gold and silver is not only about buying but also about selling. When the time comes to sell silver and gold, choose a partner that respects your needs and offers a fair deal.